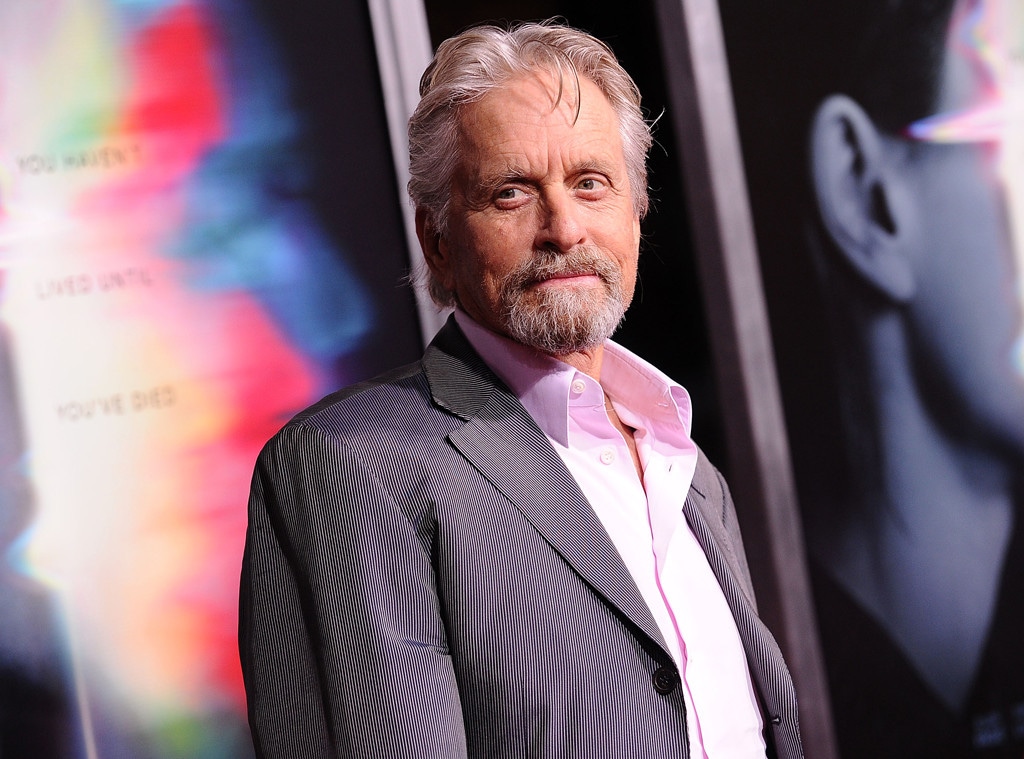 Jason LaVeris/FilmMagic
Michael Douglas' accuser Susan Braudy spoke out about her sexual misconduct allegations against the two-time Oscar winner on Friday's episode of Today. 
"He thought he was the king of the world and that he could humiliate me without any repercussions," Braudy told NBC News national correspondent Kate Snow. 
According to Today, Braudy worked for Douglas' production company for three years back in the 1980s—a pinnacle decade for the actor during which he starred in the films Fatal Attraction and Wall Street. During the report, Snow said Braudy claimed Douglas "repeatedly used inappropriate sexual language" and "harassed" her while she was an employee. Braudy then recounted an incident that allegedly took place at  a work meeting in Douglas' apartment back in 1989.
"He slid down to the floor, unbuckled his belt and put his hand inside his trousers, and I could see what he was doing," she said. "And then, he began to sort of fondle himself, and I was very scared."
According to Snow, Braudy told "several friends" about the alleged incident but didn't go to authorities because she didn't think Douglas' alleged actions were a crime at the time.
"One of my friends said, 'You better not tell people about him.'" Braudy said. "People were frightened for me." 
Douglas declined NBC News' request for comment in regards to the allegations. 
Watch the video to hear the full interview.
On Jan. 9, Deadline published an article in which Douglas addressed allegations that he had used "colorful language" and spoke "raunchily" in front of an employee, as well as masturbated in front of her and "blackballed" her from the industry. Neither Deadline nor Douglas cited Braudy as the accuser. Although, Douglas described her as a "novelist."
Douglas came forward with the allegations before they had become public knowledge because he claimed The Hollywood Reporter and Variety had reached out to him about them.
In the Deadline interview, Douglas apologized for using colorful language in front of the employee but said it wasn't directed at her. He also said she "may have overheard private conversations" and that "she could have excused herself" if she were uncomfortable.
As for the other two accusations, Douglas told the media outlet he "never blackballed her" and that the masturbation allegation was a "complete lie, fabrication [with] no truth to it whatsoever."
"I'd confess to anything I thought I was responsible for," he said at one point. "And it was most certainly not masturbating in front of this woman." 
Nicholas Hunt/Getty Images
Then, on Jan. 18, The Hollywood Reporter published an article about the allegations with Braudy's name attached to it. In addition to detailing her allegations of Douglas using inappropriate and demeaning language in front of her and masturbating in her presence, THR linked to a 1993 letter from the California Women's Law Center in which Braudy asked about addressing sexual harassment in the workplace. Although, the article stated she didn't go through with the complaint.
THR also published denials from Douglas in which he called the claims "an unfortunate and complete fabrication." 
"This individual is an industry veteran, a senior executive, a published novelist and an established member of the women's movement—someone with a strong voice now, as well as when she worked at my company more than three decades ago," he said via a statement. "At no time then did she express or display even the slightest feeling of discomfort working in our environment, or with me personally. That is because at no time, and under no circumstance, did I behave inappropriately toward her."
He also added, "Coarse language or overheard private conversations with my friends that may have troubled her are a far cry from harassment. Suggesting so does a true disservice to those who have actually endured sexual harassment and intimidation." 
In a phone interview, he also told THR, "Maybe she is disgruntled her career didn't go the way she hoped and she is holding this grudge."
Douglas' wife Catherine Zeta-Jones also spoke about the actor's decision to preemptively address the allegations with Entertainment Tonight.
"My reaction was that as two people who have been in this business—him longer than me—was that we support 'Me Too' and the movement more than anybody, anybody—me as a woman, him as a man," she told the media outlet. "And there was no other way than to be preemptive in a story that had to be watched. He did a statement. I think it's very clear the way that he stands. I cannot elaborate on something that's so very personal to him."