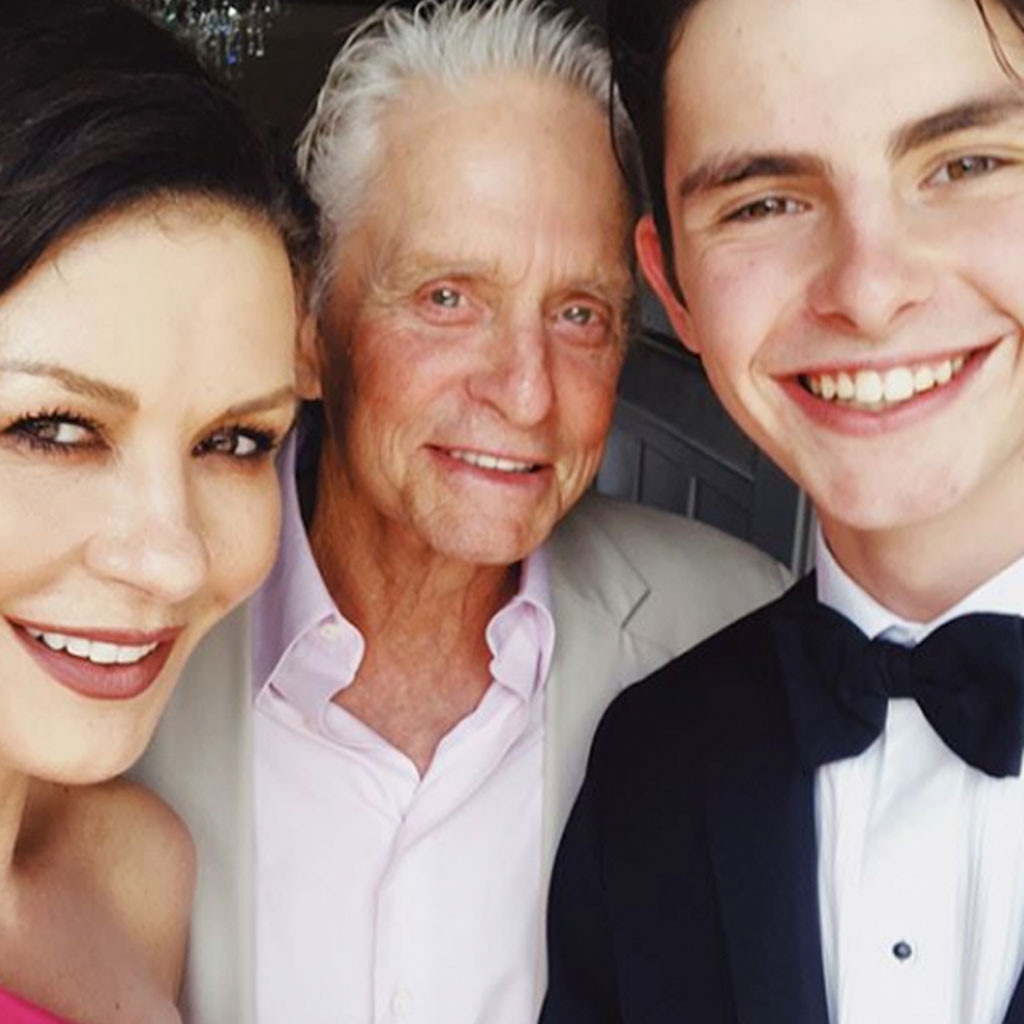 Instagram
Catherine Zeta-Jones just reached a major milestone in her life: sending her son off to college.
Dylan Michael Douglas is fully moved into his Brown University dorm room clad with Union Jack pillows and a Rolling Stones poster on his wall. While the family dropped Dylan off at school, Zeta-Jones took photos and compiled them into a slideshow, which she uploaded onto Instagram with Electric Light Orchestra's "Mr. Blue Sky" playing as the background music.
Moments in the slideshow include videos of Dylan and his sister Carys Zeta Douglas walking down the street in front of campus as well as their father, Michael Douglas, walking down the stairs with Dylan. In one emotional snippet, the college freshman is seen hugging his sister very tightly and looks as if he's crying a bit.
Proud mom Zeta-Jones also added a video of herself with baby Dylan and other pictures of him as a newborn. The video concludes with a beautiful black and white photo of them with the words "Good luck!"
Dylan uploaded a picture of his own onto Instagram. It showed his half of the dorm room, including his neatly made bed, his desk and dresser and captioned it "a new home".
The Feud star has a penchant for uploading family-filled pictures to her Instagram account. Before Dylan turned 18, she added a picture of him reading a collectors edition of a Mick Jagger Rolling Stone issue wearing some type of outfit. The next picture included him as a young boy wearing a pirate outfit.
Back on Dylan's 17th birthday, she added a similar video to the one she posted of him heading off to college. Mother, father and son also all posed together before the 18-year-old's high school rite of passage: prom. "Prom Proud! Graduation around the corner! So proud of you Dylan, college bound! Love you so," she wrote.
Congratulations, Dylan, on starting your freshman year!