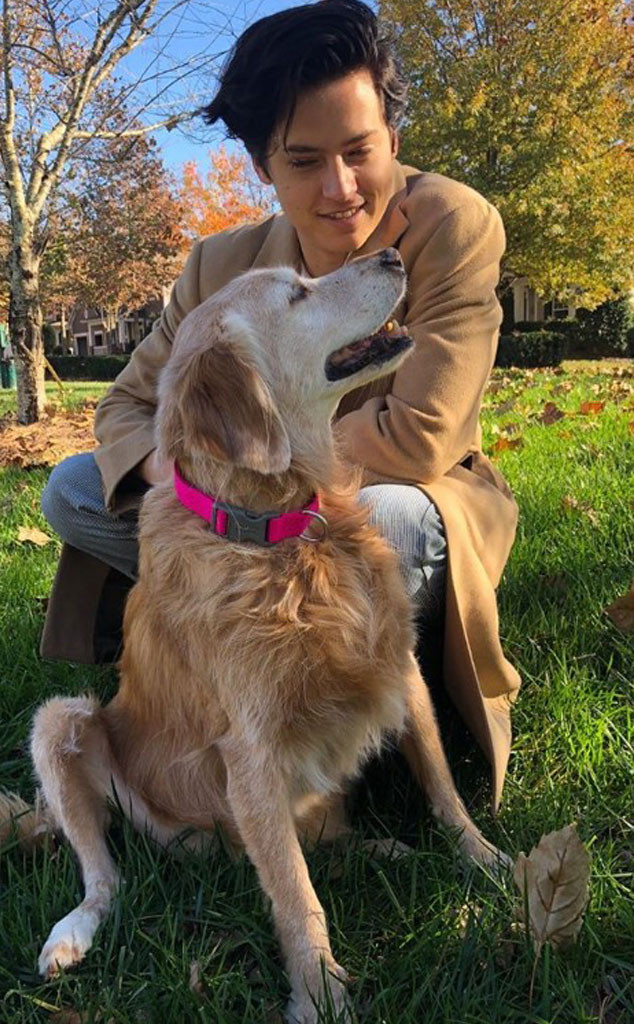 Instagram
Lili Reinhart and Cole Sprouse are taking another big step in their relationship.
The couple traveled to Reinhart's home to spend Thanksgiving together. The Betty Cooper actress posted photos on her Instagram stories of her beau hanging out with her cute dogs outside in a yard. She was born and raised in Cleveland, Ohio, but then her family moved to North Carolina when she was a teenager, according to Teen Vogue.
Aside from the adorable canines and Sprouse looking stylish in a tan jacket, the fall foliage was on full, beautiful display. Sprouse and the dog had matching coats!
The Riverdale co-stars have been together since 2017 after they were first spotted looking like a couple at Comic-Con and made their official red carpet debut at the 2018 Met Gala. Since then, the two have traveled to far-flung places together (and solved some major Riverdale mysteries—hello, the Black Hood?) and aren't shy about showing their affection for one another on social media.
However, just because they don't mind Instagram PDA, it doesn't mean Reinhart is ready to talk too openly about her romance with Sprouse.