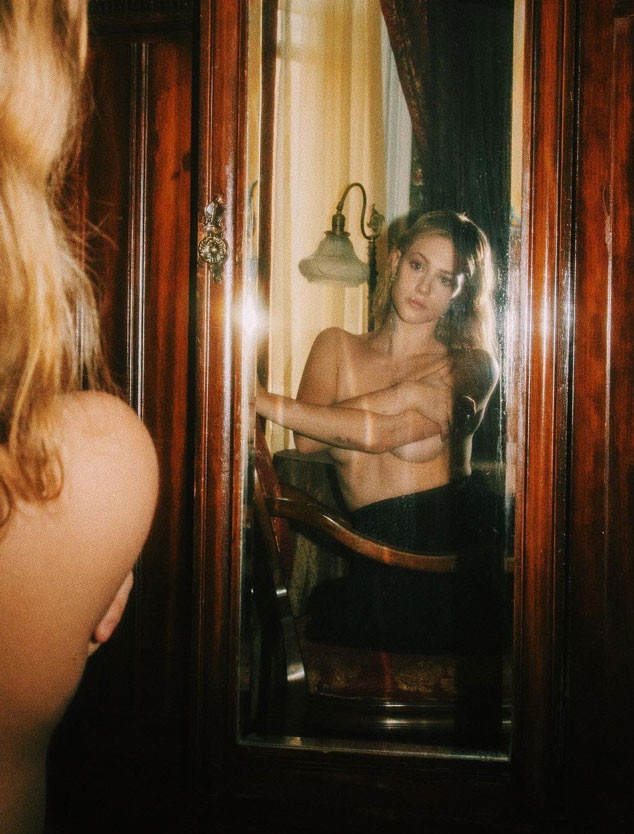 Instagram
Happy birthday, Lili Reinhart! The Riverdale star is celebrating her 22nd birthday today.
In honor of his leading lady's special day, Cole Sprouse took to Instagram to share a topless photo of Reinhart along with a sweet message. "Both the birthday and the gift," the photographer captioned the post. "My little muse, happy birthday my love." Reinhart commented on Sprouse's post with a heart emoji.
It was just last month that Reinhart used the same "my love" phrase in a tribute post to Sprouse for his 26th birthday. "It seems as if the world would still be a stranger to me, if not for you," Reinhart wrote alongside a photo of Sprouse pointing at the camera. "I'm so thankful that our paths intertwined to form this beautiful adventure~Happy birthday, my love."
In the days leading up to her birthday, Sprouse shared two additional photos of Reinhart, including one of the couple leaning in for a kiss.
The co-stars have been sparking romance rumors since 2017, when multiple eyewitnesses confirmed to E! News that the actors "could not keep their hands off of one another" during 2017 Comic-Con weekend. In early 2018, Reinhart and Sprouse packed on the PDA during a vacation to Hawaii.
Months later, photographers spotted the couple kissing on the streets of Paris while in town for the RiverCon convention. Shortly after, the duo jetted off to the Cuixmala Resort in Mexico for a romantic getaway. In May, the couple walked the red carpet together at the 2018 Met Gala.
While Reinhart and Sprouse are both still very private, they've been more open about their relationship on social media.
"I've decided to start uploading some of my more personal photographs on this Instagram," Sprouse wrote in August. "If you've ever spent a bit of time with me, you'll know I take my privacy quite seriously, much of that paranoia influenced by my youth. I understand social media will always carry a bit of a curated superficiality, but I have so many sentimental photos that, like a collector, I've kept in the original packaging for far too long. I'm hoping some of the photos I'll be posting from here on out will feel a bit more...honest, as they do to me. Naturally, I'll still be weaving my commercial and editorial work within this account, but why don't we break it up a little? Keep up."
Riverdale returns to the CW on Oct. 10.