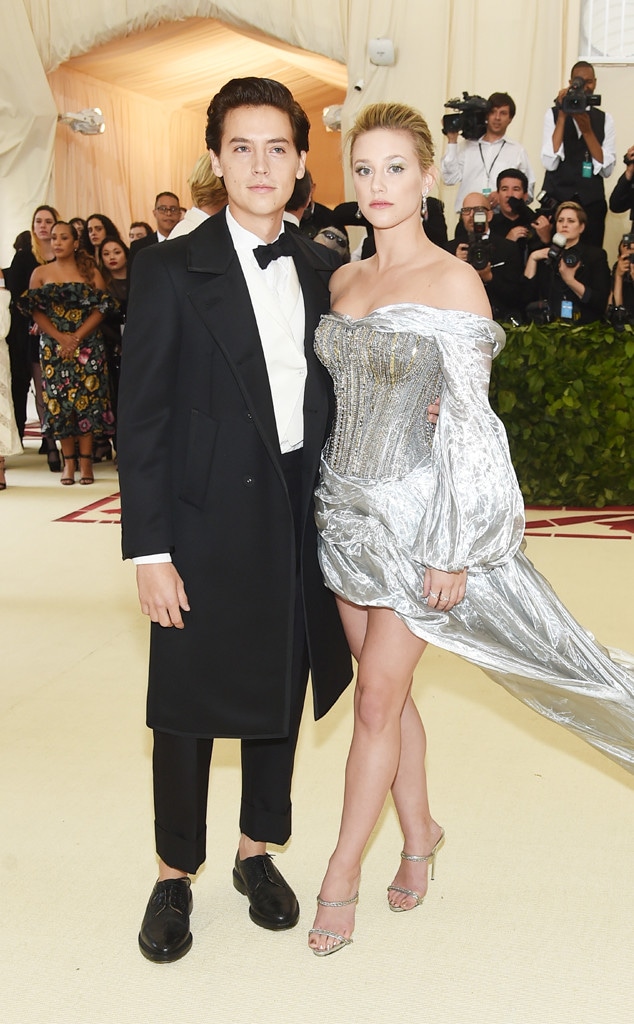 Jamie McCarthy/Getty Images
What did Lili Reinhart and Cole Sprouse really think about each other when they first met?
Ahead of Riverdale's season three premiere in October, the cast of the hit CW show got together to participate in a series of friendship exercises for Glamour and CNE. For the first exercise, Reinhart, Sprouse, Casey Cott, Vanessa Morgan and Madelaine Petsch had to share their first impressions of each other.
"Cole is, one of the smartest...the smartest person that I'm friends with," Reinhart, who has reportedly been dating Sprouse for over a year, shared with Glamour. "He's incredibly passionate about art, about photography, about acting that."
So what did Cole think about Lili during the first season of Riverdale?
"Lili was a tough egg to crack, she's very shy at first, reserved, and I think it was about halfway into the first season she started letting people in truly," Cole shared. "And she's one of those people that consistently pushes me to be better at the arts that I'm pursuing, and that's just the kind of person she is, she inspires excellence out of everybody she works with."
While the duo shared sweet sentiments about each other, Lili did admit that there's one thing about Cole she thought was "annoying" at first.
"I thought his voice was annoying," Reinhart shared in the video. "That was my first impression, I was like, 'That guy's got an annoying voice.' And now it's grown on me I guess."
During the tests, the group also had to hug for one minute, give each other compliments and do trust falls! Watch the video above to see what the cast had to say about each other!
Riverdale returns to the CW on Oct. 10.