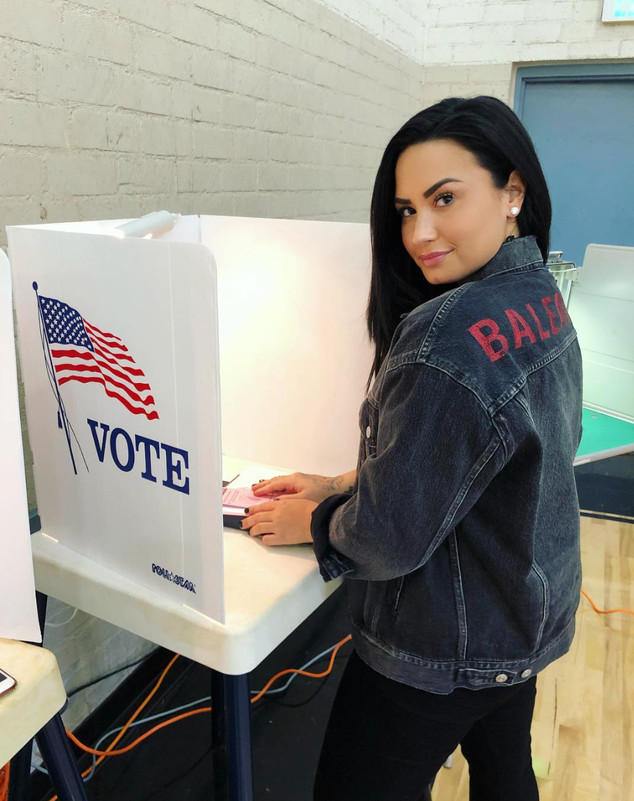 Instagram
Demi Lovato is making her voice heard on Election Day.
As millions of Americans head to their neighborhood poll station, the music superstar returned to social media with an important message for her fans and followers.
In her first post since leaving rehab, Demi shared a picture from an undisclosed polling location that proved she wanted to cast her vote.
"I am so grateful to be home in time to vote!" she wrote to her 70 million Instagram followers. "One vote can make a difference, so make sure your voice is heard! Now go out and #VOTE!!!!"
Within 25 minutes, close to 1.5 million people "liked" the post. In addition, a few famous friends expressed their support for the talented singer.