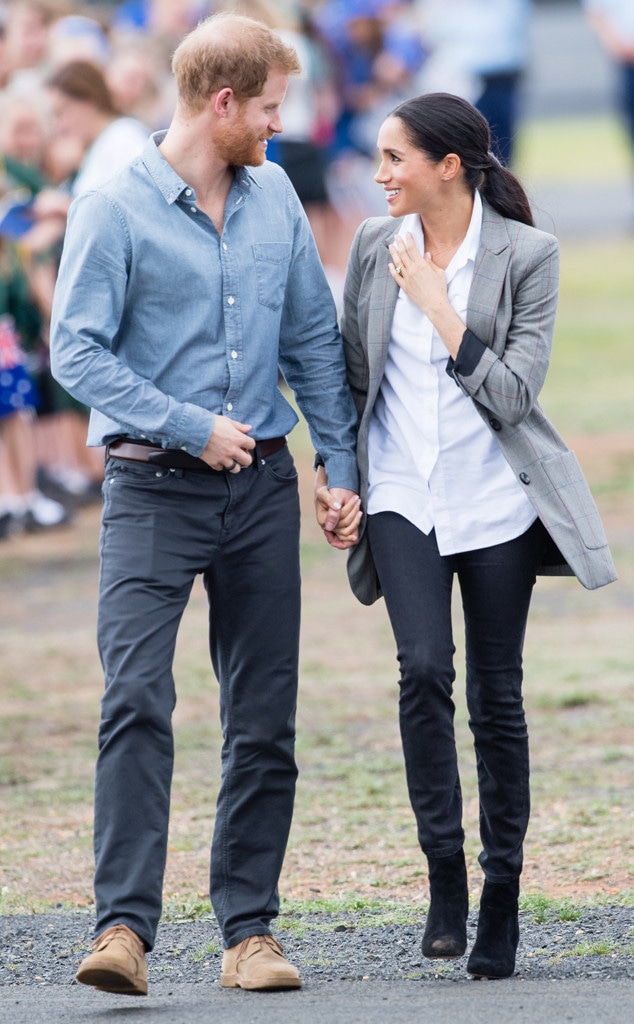 Samir Hussein/WireImage
Meghan Markle and Prince Harry are not being shy about their love for each other on their first royal tour as a married couple throughout Australia and the region. They're only on day three of their 16 day journey, but so far the couple has packed on the PDA. The world is swooning—and with good reason.
It appears like it has been an adrenaline rush since day one. On their first day in Sydney, Australia, Kensington Palace announced the Duke and Duchess of Sussex were expecting their first child together. Throughout their time in Sydney and on their next top in Dubbo, Australia, the royals have met hundreds and hundreds and fans, which inevitably leads to an abundance of sweet moments.
Take for instance the moment when Meghan couldn't keep her hands off of Prince Harry when he was hugging Luke Vincent, a 5-year-old with down syndrome who expressed his love for Harry by touching his beard. There's was also long-time fan and 98-year-old, Daphne Dunne, who was ecstatic to hear that the Royal Couple are expecting.
If this is any indication, it's clear that the future royal baby will have some pretty loving and doting parents.
Prince Harry and Meghan constantly show their affection for one another through their PDA, so take a look below at some of their best moments while on their royal tour.