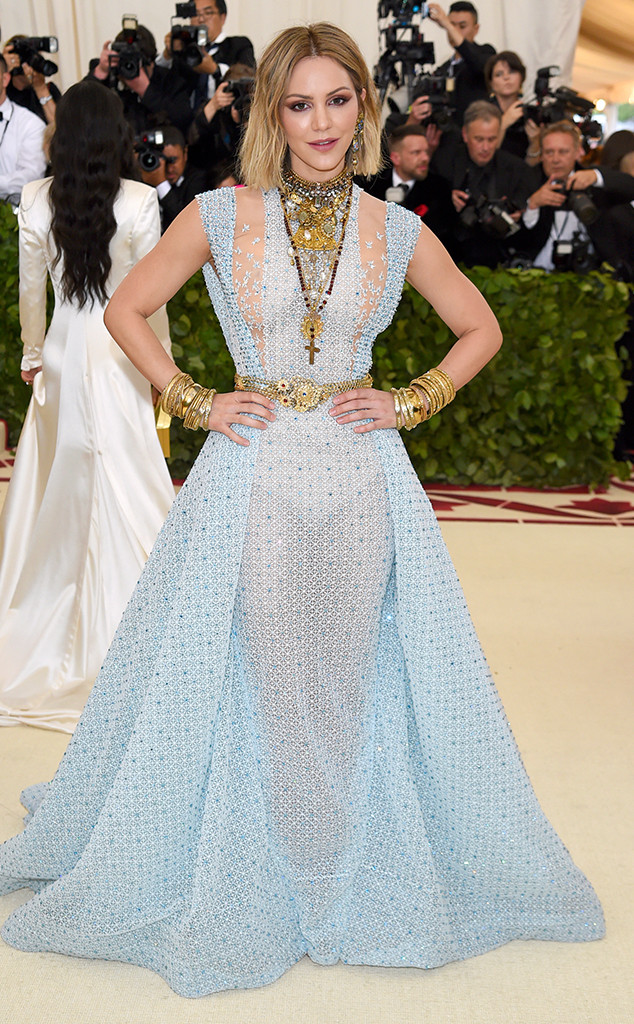 Evan Agostini/Invision/AP
Katharine McPhee is the queen of keeping it real.
The singer made reference to the many moments she has had in her career and personal life over the years in a meme from Key & Peele. While most of the references in the meme are hilarious, one of the funniest ones is her labeling of future step-daughters Sara and Erin Fosteras a mother and child.
This wasn't the first time the actress displayed a self-deprecating sense of humor. On Twitter she frequently pokes fun at different moments in her career, like losing American Idol to Taylor Hicks and to marrying David Foster, who is 34 years her senior. Even her future step-daughters joke about the large age difference, as frequently seen on Instagram.
Most recently, McPhee jokingly told Erin, "Mommy and Daddy need alone time," after Erin commented that she wished she was invited on Kat and David's vacation to Canada. It's all in good humor though, with even Sara admitting "She's wonderful."
To see more of Kat's best social media moments, check out the list below!