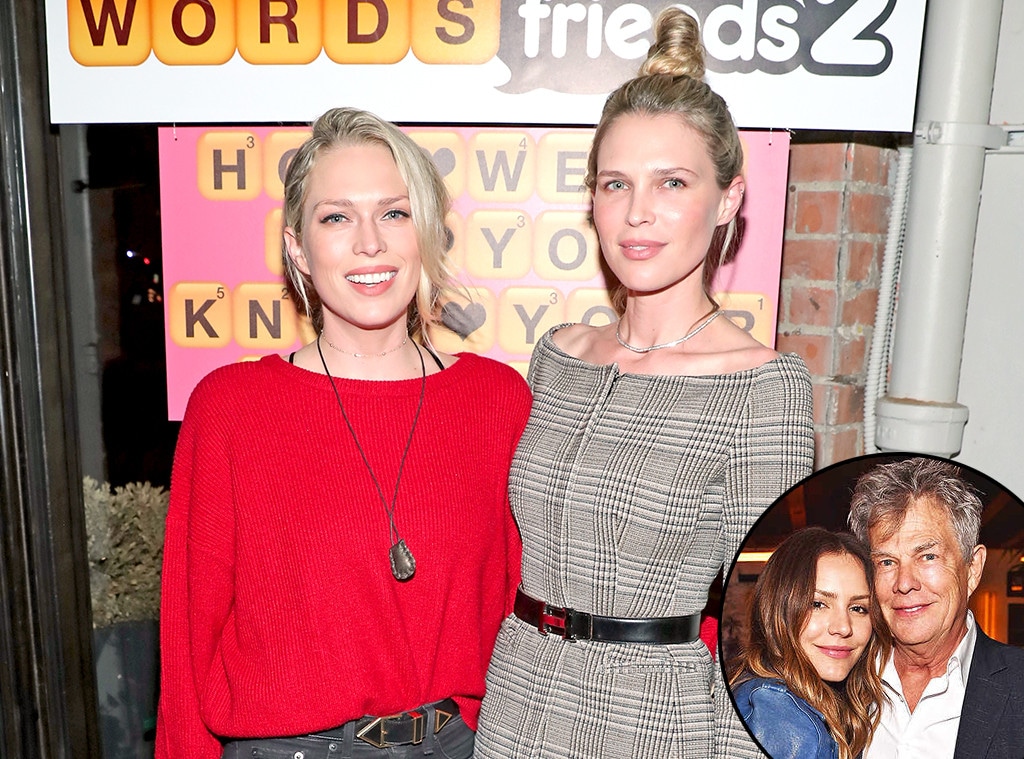 Getty Images
Katharine McPhee is having some fun with her new family dynamic.  
The Waitress star got engaged to record producer David Foster back in July. With many years between the soon-to-be husband and wife, Foster is already a dad multiple times over, including to 36-year-old Erin Foster, who is a year and a half older than 34-year-old McPhee. 
Naturally, the age differences have not gone unnoticed, but the engaged star is taking the punchline into her own hands. Exhibit A: on Tuesday, McPhee shared a photo of herself on vacation in British Columbia with David and Erin decided to weigh in. 
"FEELS LIKE I COULD HAVE BEEN INVITED ON THIS BEAUTIFUL TRIP," Erin joked in the comment section. Katharine humorously responded, "Mommy and daddy need alone time."
Of course, the response sparked a flurry of reactions, including one fan who remarked, "I love this family," and another adding, "Best answer. Ever."
Watch:
Sara Foster Says Kids "Possible" for Katharine McPhee & Dad
No matter what you thought about her response, it's clear this family can laugh it all off. 
Erin's sister Sara Foster also recently weighed in on their future stepmom, telling E! News, "She's wonderful."
"The other day she was like, 'I got you a facial,' and like that's so cool," Sara added. "She's great. She's a great addition."
While the siblings sound like they've developed a good relationship with the American Idol alum, they're also smiling for their dad. 
"He's a real commitment, marriage kind of guy and I'm happy for him," Sara told E! News. "He's really happy."