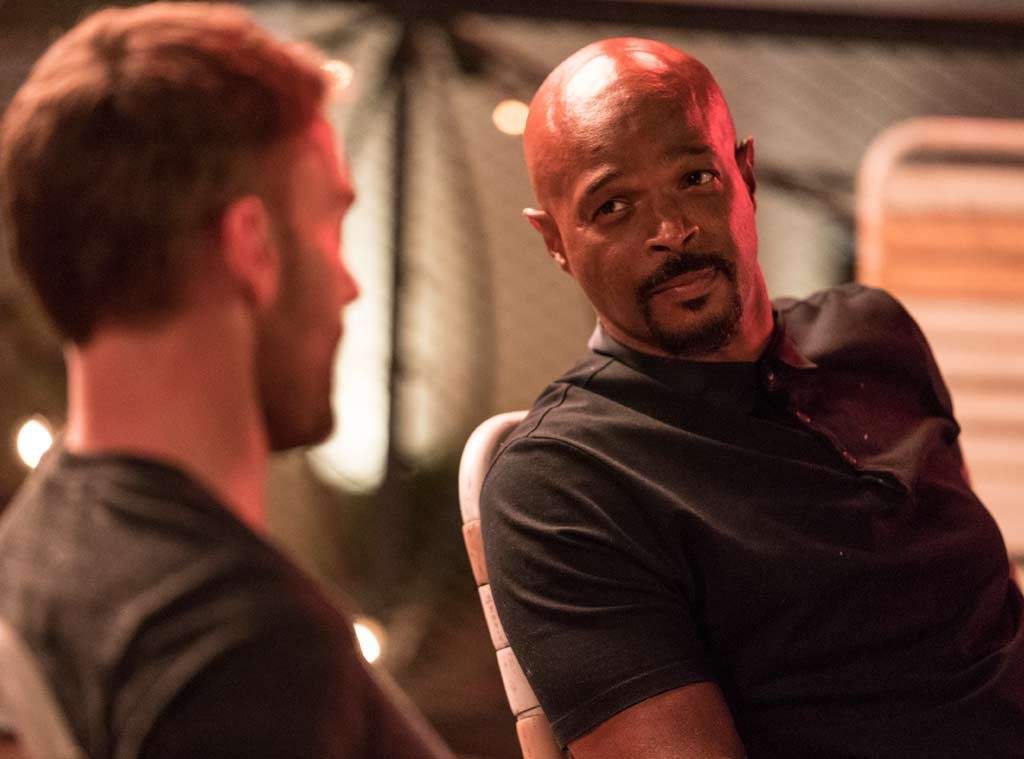 Fox
What do Damon Wayans and Chelsea Peretti have in common? They both shocked audiences when they announced their plans to leave their respective hit shows. Walking away from hit shows is not a new occurrence in TV, Wayans and Peretti are part of a recent wave of high-profile exits.
Wayans made his plans known during an interview on set of Lethal Weapon. According to Deadline, his announcement took many by surprise, including producers of the Fox series. Deadline reports Wayans is contracted for six seasons, but he said he planned to leave after production on the original episode order for season three—13 episodes—is completed in December.
"I'm going to be quitting the show in December after we finish the initial 13, so I really don't know what they're planning, but that's what I'm planning," Wayans told EUR. "I'm a 58-year-old diabetic and I'm working 16-hour days… Murtaugh said, 'too old for this.'…This has been very hard, especially last week. My mother had surgery, my daughter had surgery and I had to look them both in the eye and go, 'I can't be there.' It's hard for me to play this loving, supportive father, husband and friend on TV and be the guy in life that's telling everybody, 'I can't, I've got to work.'"
The Lethal Weapon team is no stranger to exits. Clayne Crawford was fired after season two. He claimed he was blackmailed and set up to fail following on-set altercations and many clashes with Wayans.
Peretti's exit is a different story. Brooklyn Nine-Nine is making the job to NBC after five seasons on Fox. Peretti, who has been involved in the show's promotion since it was saved from cancellation, tweeted about her plans to leave the series. The comedian welcomed a son in 2017 with husband Jordan Peele and her character, Gina Linetti, sat out several episodes of the fifth season. Peretti will appear in the sixth season, exit at some point, and eventually return, according to the actress and executive producer Dan Goor.
"From the moment Mike Schur and I decided to create this show, we wanted Chelsea Peretti to be part of it, and she always will be. She has brought so much to her amazing, hilarious, unique portrayal of Gina Linetti, which is not surprising since she is one of the funniest people in history," series co-creator Goor said in a statement released on Twitter. "We have tried really hard to create a storyline for her departure that lives up to a character who can only be described as 'The human embodiment of the 100 emoji.' While it's sad to see a member of the family leave, we are so proud of Chelsea and excited for what she does next. Also, I know for a fact this isn't the last we'll see of Gina Linetti. I mean, she got run over by a friggin' bus, and she only missed like a week of work.