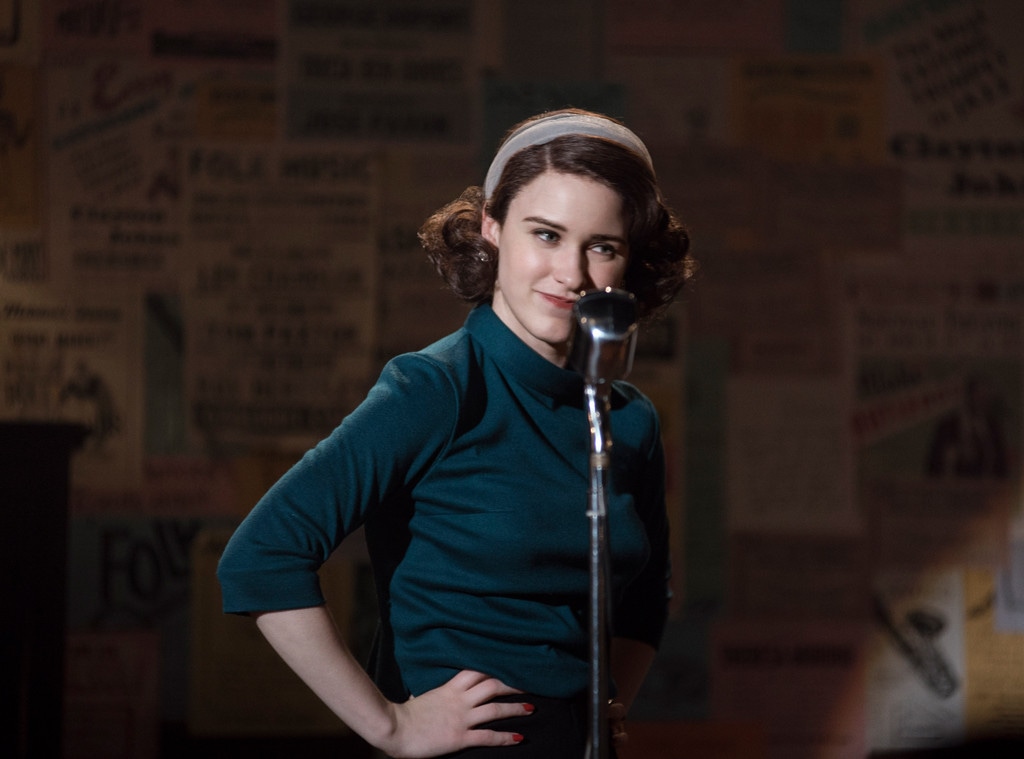 Amazon
The 70th Primetime Emmy Awards are all about TV and TV lovers and fans of The Marvelous Mrs. Maisel have not been disappointed.
On Monday night, as fans tuned in to see which of their favorite TV actors and shows took home the most coveted awards at this year's Emmys, fans of the Amazon Prime Video series had a lot to celebrate early on. 
The Marvelous Mrs. Maisel, which is a comedy about a 1950s housewife who becomes a stand-up comic, won four major awards (and five overall) within the first hour of the award show.
Since the series is created by Amy Sherman-Palladino AKA the genius behind Gilmore Girls we're not exactly shocked at the series' success, but we are definitely impressed by how many awards they've won and how quickly they did so.
Whether you've been a fan of Sherman-Palladino since Gilmore Girls or are a newfound supporter of the writer and creator, you have to agree that the woman is brilliant.
In the end her show did win three massive awards including, Outstanding Writing for a Comedy Series, Outstanding Director for a Comedy Series and Outstanding Comedy Series tonight, so ya, she's kind of a big deal.
Two of the show's stars also took home trophies with Rachel Brosnahan winning Outstanding Lead Actress in a Comedy Series and Alex Borstein winning Outstanding Supporting Actress in a Comedy Series.
OK, now that we've geeked out over all of the wins that this show received at the 2018 Emmys, let's get down to the real reason we are writing this post...to vote for your favorite character on the show, duh!
Cast your vote for the character you love most below.
Oh, and don't feel bad if it's Miriam "Midge" Maisel (Brosnahan), because let's face it, she is just the greatest.
The Marvelous Mrs. Maisel Poll