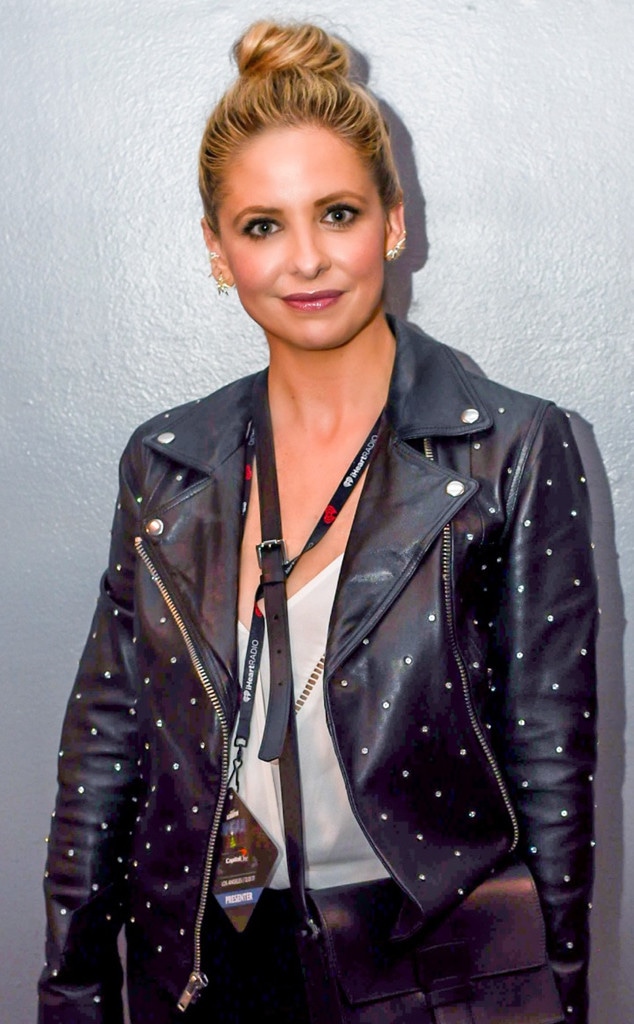 Courtesy of iHeartRadio
Sarah Michelle Gellar has basically never aged a day in her life and she has proof.
The Buffy the Vampire Slayer star showed off her slim physique in the blue gown she wore to the Emmy Awards 19-years-ago on her Instagram Story. She paired the Vera Wang gown with brown UGGs and the Emmy award she won that night. 
Fans were amazed to see the actress sporting the same dress considering the many years that have passed, not to mention she has had kids since then. 
While the former teen star has grown up, not much else has changed. The star recently reunited with her Cruel Intentions co-star Selma Blair at a Pink concert.
The former co-stars gushed over the singer and her amazing performance on stage and in the skies. Blair wrote, "It was the most incredible show I have ever been to and my heart is still blown open by what this incredible woman and performer does on that stage and in her life. We love you Pink!! #friendsforever @sarahmgellar #sarahmichellegellar #pink #beautifultraumatour #theforum #devastatinglyamazing #happybirthdaywillow #momsnightout #losangeles #icon #ilovepink #phenom #secretsociety."
However, it wasn't just the two stars who fan-girled over the performer. Gellar's husband, Freddie Prinze Jr., accompanied them, as well as their 8-year-old daughter and one of the child's friends. The fans met the singer backstage too!
And, if you need more proof that the star is timeless, then look no further than the news of the Buffy reboot.