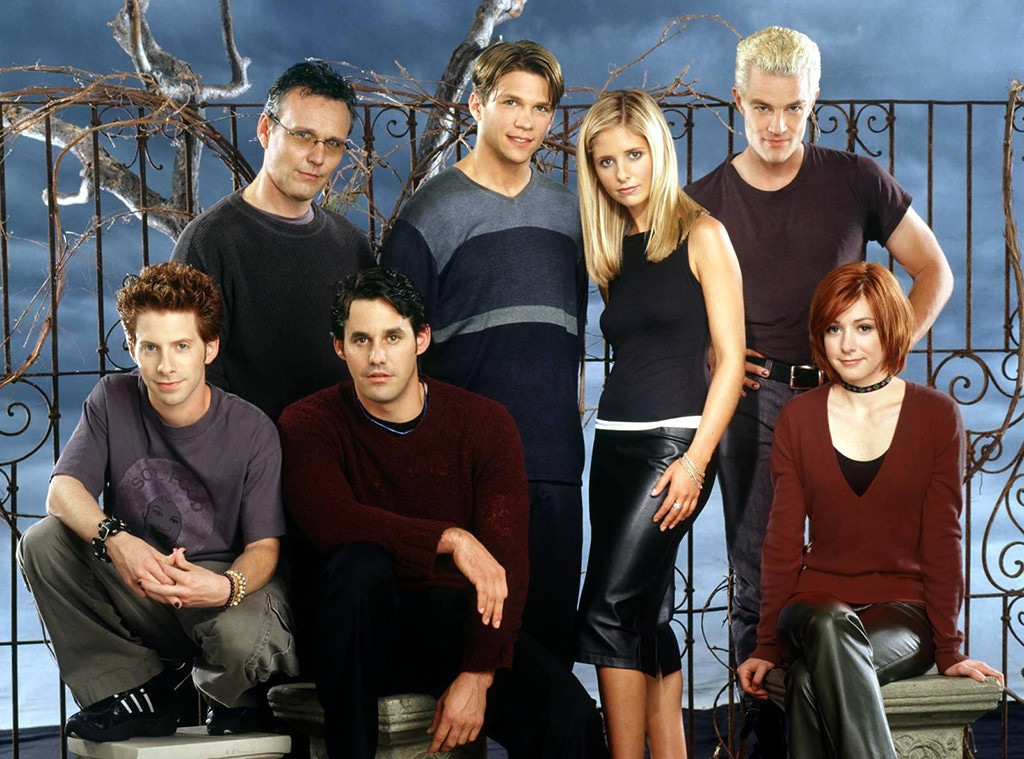 The WB
A Buffy the Vampire Slayer is in the works at 20th Century Fox Television, E! News confirms. 
Joss Whedon, who created the original cult classic, is on board to executive produce. The Hollywood Reporter reports that Monica Breen will pen the highly-anticipated revival's script. 
In a departure from the original supernatural drama, a black actress (who has yet to be cast) is posed to step into Sarah Michelle Gellar's iconic role. Sources tell THR that the reboot will be set in present day and build upon the mythology of the original TV series. 
Buffy the Vampire Slayer ran for seven seasons between 1997 and 2003. In 2017, most of the original cast reunited to celebrate the show's 20th anniversary. 
And earlier this year, Fox's Gary Newman openly discussed the network's desire to bring Buffy back from the metaphorical dead. 
"I think if you look in our library, Buffy is probably the most ripe show we have for bringing back," Newman said at the INTV Conference in March. "It's something we talk about frequently, and Joss Whedon is really one of the greatest creators we ever worked with. When Joss decides it's time, we'll do it. And until Joss decides it's time, it won't happen."
Looks like he's finally decided it's time! 
In the latest revival boom, Fox has also brought back 24, Prison Break and The X-Files. 
A network is not yet attached to the Buffy reboot.