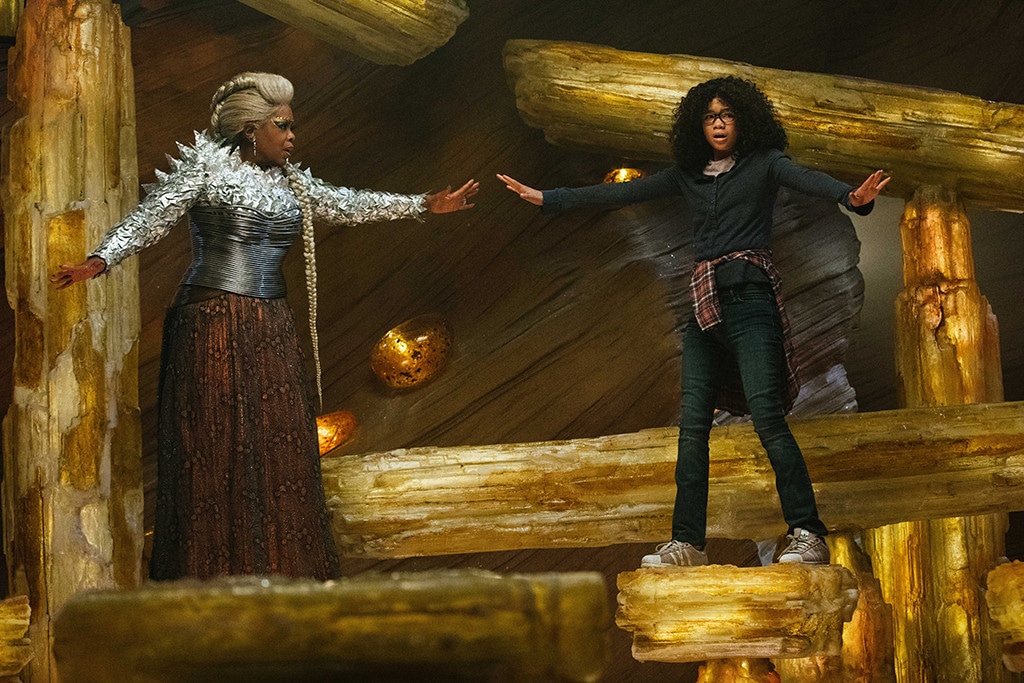 Atsushi Nishijima/Disney Enterprises, Inc.
Today is the day, the 2018 E! People's Choice Awards nominations have been revealed.
After months of waiting, fans now know which of their favorite actors, artists, films and more have made the list for E!'s inaugural broadcast of the People's Choice Awards. 
While we are fans of every category that made the cut, movies have made a big splash over the past year that we're not-so patiently waiting to see which of the films nominated you decide deserves to take home the trophies in each area.
Black Panther, Avengers: Infinity War, and Deadpool 2 for example showed that superhero movies are here to stay and therefore they could clean up nicely at this year's show, which airs live on E! on Sunday, Nov. 11.
Dramas such as A Quiet Place, Red Sparrow and Adrift also caught our eye at the box office this year not to mention the magical world that is A Wrinkle in Time. 
Each movie is so different and unique that any of them could win The Drama Movie of 2018 category or in A Wrinkle in Time's case The Family Movie of 2018 .
Plus, who could forget the comedies that made us laugh throughout the year?
Summer favorites like Crazy Rich Asians and The Spy Who Dumped Me could really give earlier blockbuster comedies like Life of the Party and Love, Simon a run for their money.
Check out our complete list of nominees from every category here, and scroll through our gallery below to see which movies will be in the running for The Movie of 2018, The Comedy Movie of 2018 and so much more.
(E! and NBC are both members of the NBCUniversal family)