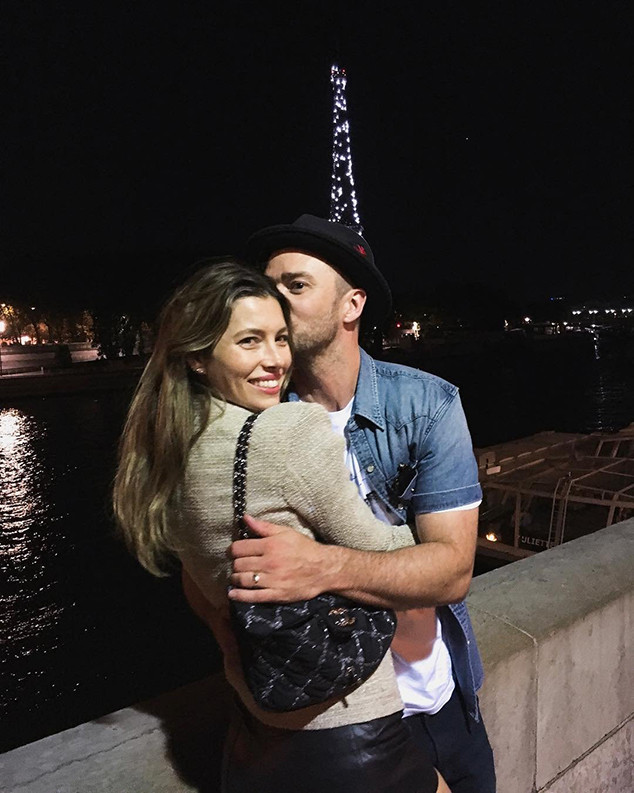 Instagram
Jessica Biel is having an unbeatable summer.
The Sinner actress joined her husband Justin Timberlake on his Man of the Woods tour this summer, which went all over Europe. Both Biel and Timberlake have shared photos of their travels alongside their son, Silas. The three of them ventured to Paris, London, Amsterdam, Copenhagen and more.
Today, Biel shared two sets of slideshows on Instagram of their various destinations. In her first album, she wrote, "And that's a wrap on the European leg of the #MOTWTour and I'm already nostalgic. Europe, you're a dream."
Some of those snapshots include a video of the married couple playing football on the beach, an incredibly scrumptious looking pizza, art and the London Eye.
In her second of envy-inducing uploads, Biel's pictures include her on a boat in Sweden, a funny bathroom sign and more art.
Biel, Timberlake and Silas have been having the time of their life this summer. During their jaunt in Paris, the "Say Something" singer shared a picture of Biel and Silas rocking near-matching hair styles as she gives her son a big kiss. "If that pic doesn't say 'City Of Love' then I'm out..." he captioned it.