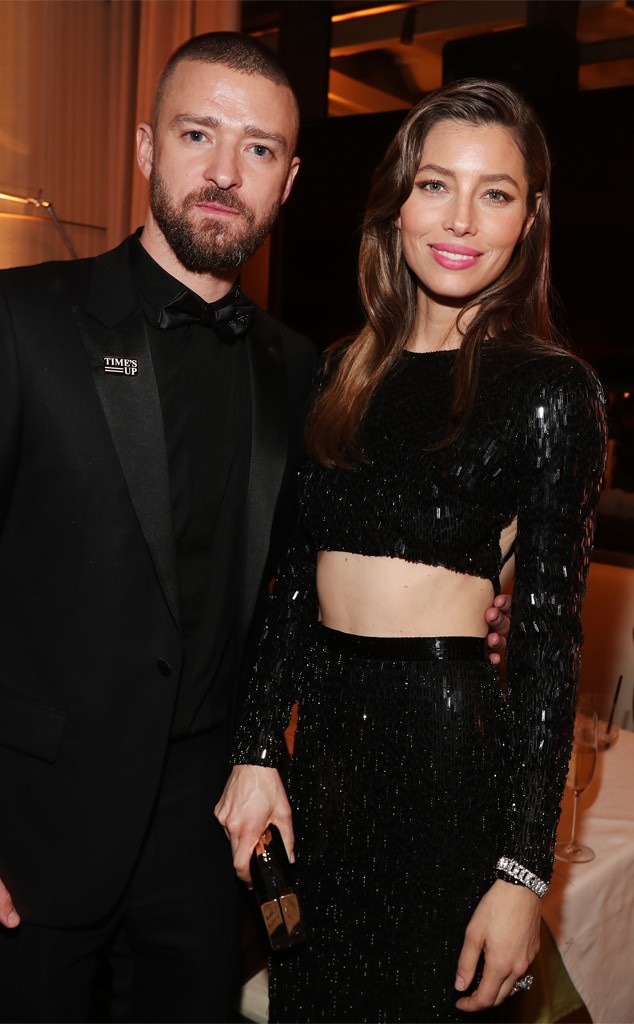 Christopher Polk/NBC/NBCU Photo Bank via Getty Images
Justin Timberlake may be a Man of the Woods, but he and his family don't mind enjoying some beach days, too.
Jessica Biel and 3-year-old Silas Timberlake have been tagging along with Justin in Europe for his world tour of his new album The Man of the Woods. Biel shared a picture of the three of them walking on the sand in the Netherlands. She captioned the picture on Instagram, "Do we look European? Because we sure feel European! Summer, please never end... thank you #MOTWtour for such an incredible adventure."
Timberlake is schedule to perform Saturday night at the Ziggo Dome in Amsterdam.
Their travels sure look the part of an "incredible adventure." The tour has taken the Timberlake-Biel family across Europe, including Copenhagen and Paris.
In Paris, Timberlake snapped a perfect picture of Silas and Biel having the ultimate mother-son moment. He shared a picture of them smooching and sporting the same hair style. "If that pic doesn't say 'City of Love' then I'm out..." he captioned the photo.
Just before that picture of mom and son was taken, Timberlake posted a picture of him kissing Biel's head as she turns around and smiles. The Eiffel Tower stands behind them shimmering and lit up at midnight.
In May, E! News spoke with Biel about how she and Timberlake keep their relationship fresh and maintain that spark. Just like other couples, they rely on dates and quality time together. "You just have to make time for date night, time for yourself alone and time with your partner," she said at the time.
She shared one more insight: "You have to continue to make the space for yourself and your partner to just have fun like you did before you had kids. And not talk about them! Keep it fresh, keep it exciting. Spontaneous if at all possible."