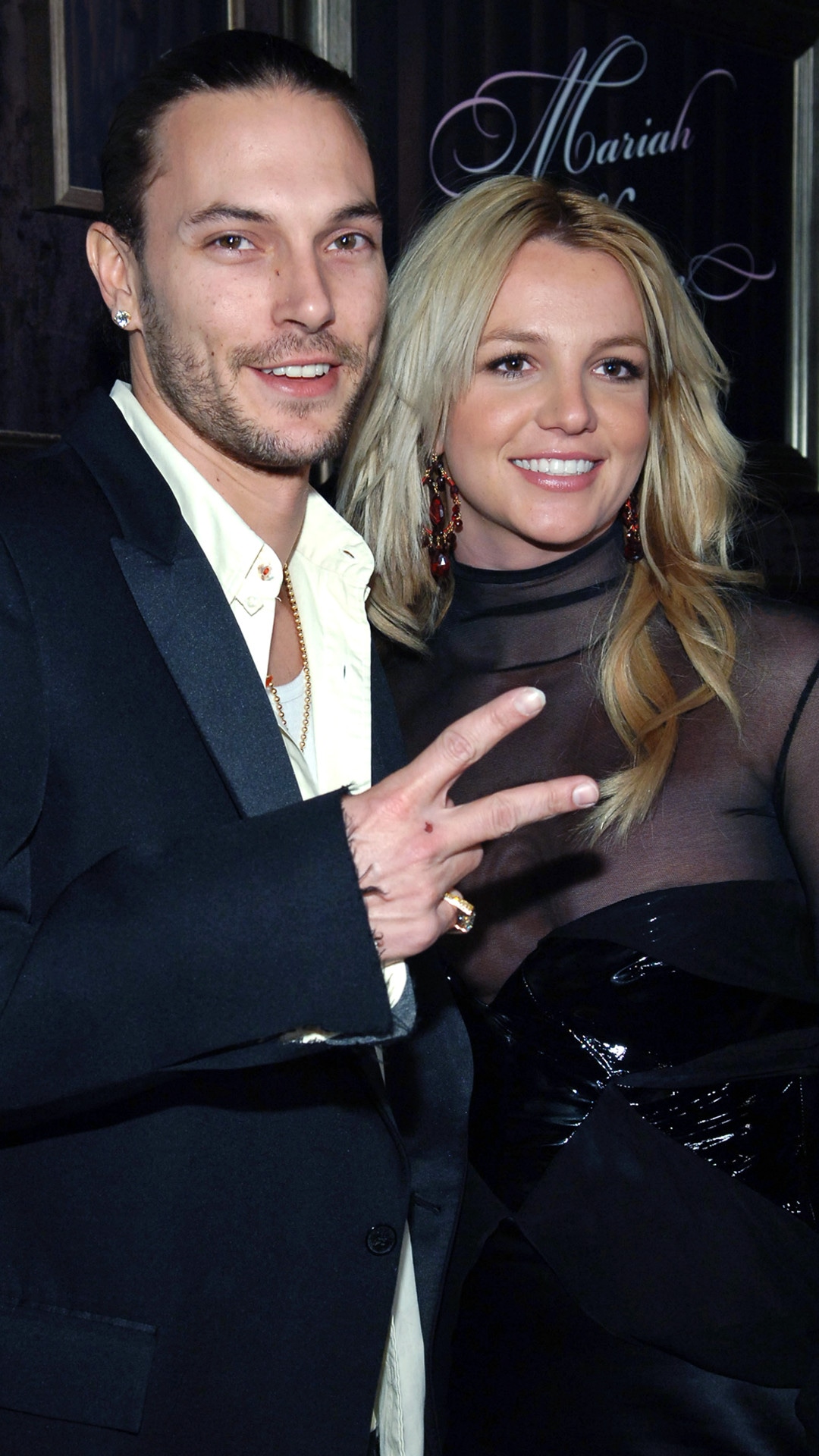 John Sciulli/WireImage for Ogilvy Public Relations
As Britney Spears' child support battle wages on, we're taking a closer look at the pop superstar's financial empire.
Documents obtained by E! News this week show that the 36-year-old "Stronger" singer has been ordered to pay her ex-husband Kevin Federline $110,000 in their ongoing child support battle. The former couple, who tied the knot in 2004 and split in late 2006, share two sons together, Jayden James, 11, and Sean Preston, 12. The documents state that $100,000 will go toward Federline's legal "costs and fees," with the remainder of the money given to Benchmark Resolution Group.
Back in February, E! News learned that Federline hired celebrity divorce lawyer Mark Vincent Kaplan in hopes of revisiting their child support order.
"Kevin is trying to voluntarily revisit a modification of the existing child support number, given that the kids are older and the financial circumstances of the parties are significantly different than when the child support was originally resolved," a source shared with E! News at the time. The following month, a source close to Spears told E! News, "They are in negotiations with Kevin. Kevin's attorney is the one who has been talking about Britney's recent successes and trying to get more money. We are hoping to get it resolved."
According to court documents obtained by E! News at the time, Federline had been receiving $20,000 per month in child support payments, the same amount he had been receiving since 2008. Then in May, Federline filed legal documents requesting a change in his child support agreement with Spears and requested for her to cover his attorney's fees.
In court documents, Federline stated that his income has decreased significantly since the last time their agreement was modified. He also estimated his income at $3,000 a month, "less than 1 percent" of Spears' estimated income. Federline went on to say in the documents that because he's less of a "name" now compared to years earlier, his income has been negatively affected. Federline stated that he cannot provide a similar lifestyle for their two kids as Spears can, and as a result, he is requesting more child support "to provide some sort of remote parity between the lifestyles."
"We tried to see if we could voluntarily come to an agreement on what the increased number of child support would be and in the process for doing that, [Britney's team] came back with several conditions that were not acceptable," Federline's attorney told E! News in a statement at the time. "As a result, Kevin had to file a formal request that the court determine what the appropriate amount for child support is. If the court decides that this should be a reasonable needs order, then we're going to use expert testimony to establish what the reasonable needs are of the minor children."
As for Spears, a source close to the singer shared with E! News in May, "Britney is just upset that once again Kevin and his attorney have dragged her family in the public eye. The kids are doing great, they are healthy and happy and she wants them to continue on road. It's just too bad that it's come to this because Britney and Kevin have always done a good job of co-parenting."
"The court will ultimately look at what Britney spends on the kids each month when they're with her. If the court sees that her expenses on the kids aren't more than the $20,000, then his amount will remain as is," the insider continued. "Britney doesn't spend more than $10,000 per kid each month when they're with her. She has a great life, but doesn't spend outrageously or carelessly on her kids. She doesn't overspend. She pays their tuition and what is necessary for them to have a great life."
So where do Spears and Federline go from here? "The next few hearings they will be reporting to a private settlement judge," a source told E! News. "The private judge will help resolve any discovery issues to see whether or not he can get the parties to agree on some interim findings that would avoid all-out, hand-to-hand litigation combat."
Earlier this month, E! News obtained court documents ahead of Spears' conservatorship hearing which revealed the she's worth $56 million. The documents also revealed that Spears spends money at shops like Target, Old Navy, Macy's and TJ Maxx. And in addition to paying her legal team, Spears spends money on a full-time bodyguard and home maintenance.