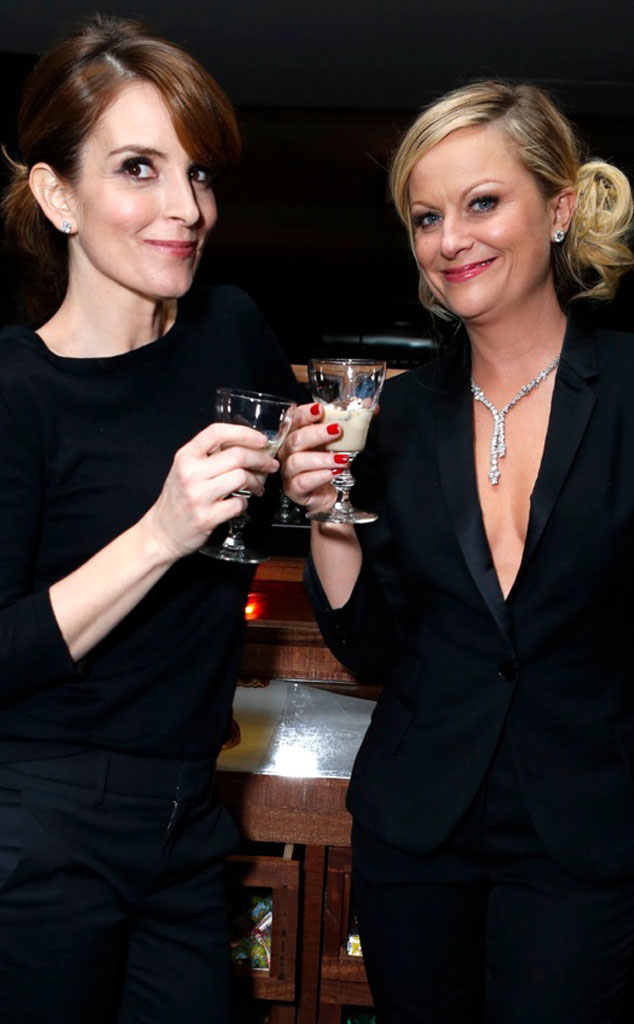 Alexandra Wyman, Wireimage
Twenty-five years ago, a fresh-out-of-college blonde and a bold brunette bonded over the art of eyebrow shaping.
At the time, neither expected that their lighthearted conversation during a Chicago improv class would evolve into a lifelong friendship marked with milestone achievements like co-anchoring the first all-female "Weekend Update" segment on Saturday Night Live, co-hosting the Golden Globes for three years running and co-starring in their very own comedy films.
But without a doubt, Amy Poehler and Tina Fey have rightfully earned the status of modern-day comic geniuses.
Perhaps even more importantly, these queens of comedy have proven time and time again why they are one of Hollywood's most admirable pairs of BFFs both on and off National Friendship Day.