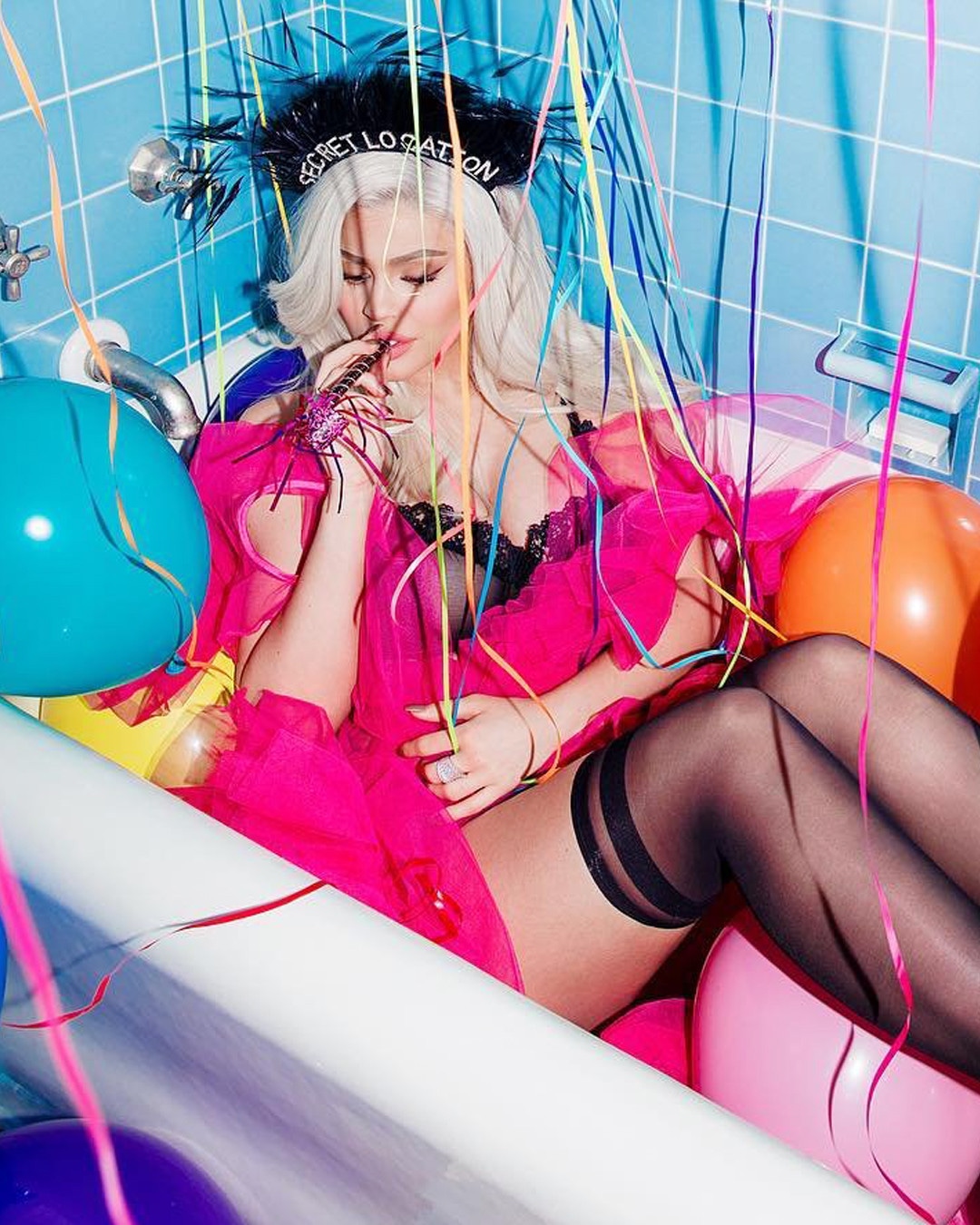 Instagram
Kylie Jenner isn't the only one getting surprises this month!
While the Kylie Cosmetics owner is celebrating her 21st birthday with an epic launch, Hollywood's much-loved beauty brands are following suit and closing out the summer with new makeup and skin-care products. Glowing skin, pretty pouts and subtly seductive fragrances—the beauty industry is well aware of our desires and companies are meeting those needs in new, exciting ways. 
The most anticipated launch may be the Keeping Up With the Kardashians star's #21collection, which includes an eyeshadow palette with 21 shades, a gold-tinted highlighter, six lipsticks, three lip kits, three glosses and liquid eyeshadows. But, for the beauty obsessed or self-described product junkies, launches from Kiehl's, Becca Cosmetics and Dedcool are just as exciting.
Are you ready to unwrap August's best launches? Check them out below!