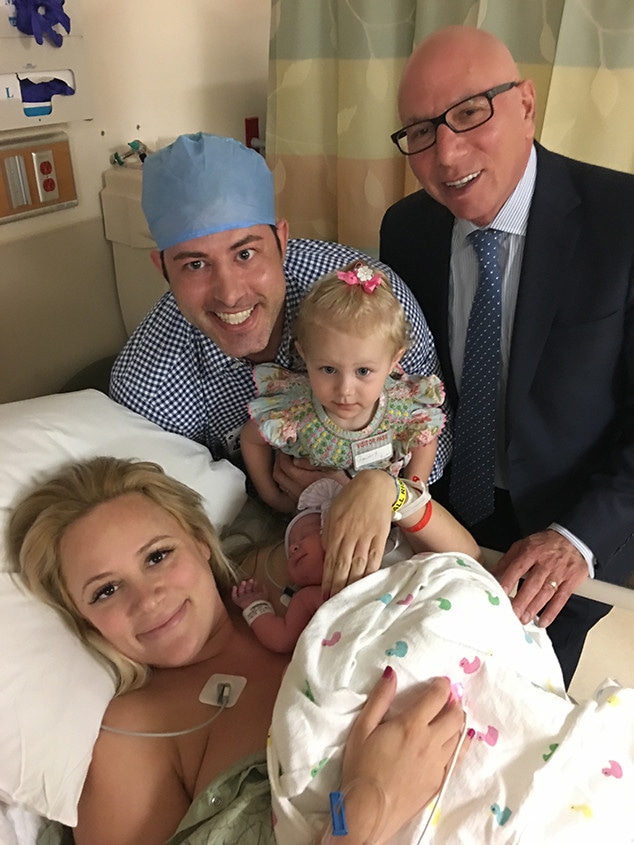 Erica Rose
Erica Rose has given birth to baby no. 2!
E! News can exclusively confirm The Bachelor alumna welcomed a baby girl at 11:30 a.m. today in Texas. The reality star and her husband Charles Sanders have named their daughter Aspen Rose Sanders.
"Mom and Aspen are healthy and doing great and big sis Holland loved meeting her baby sister," Erica told E! News.
It looks the moniker has special meaning to the couple.
"We named her Aspen because that's where we fell in love and also after my Grandfather Albert, who was a real estate developer in Aspen," the mother of two said.
In addition, Erica wore a special push present—a David Yurman peridot and diamond necklace. The bling represents Erica's and Aspen's birthstones. 
She also shared pictures of the happy family with E! News.
This is the couple's first child together. Erica also has a 1-year-old daughter, Holland, from a previous relationship.
Erica announced her pregnancy news in March. 
"We are so excited to be expanding our family!" she shared with E! News at the time. "I know that Holland will love being a big sister and having a new best friend for life. I love being a mom and making babies lol! Charles has shown that he will be a great dad by the way he treats Holland."
Just a few months later, Erica revealed the child's sex. The reality star, who competed for Prince Lorenzo Borghese's heart on season nine of The Bachelor, admitted she initially thought she was having a boy because she "felt different this pregnancy."
"Then I realized she and Holland will be best friends like a lot of sisters are who are close in age, so I'm really excited for them," she added. "It will be cool to see how similar or different that they are."
At the time, Erica also told E! News her family "just feels more complete with her upcoming arrival."
The happy news comes less than a year after Erica and her husband said "I do." The two tied the knot in December.
Congratulations to the happy family!
- Reporting by Alli Rosenbloom