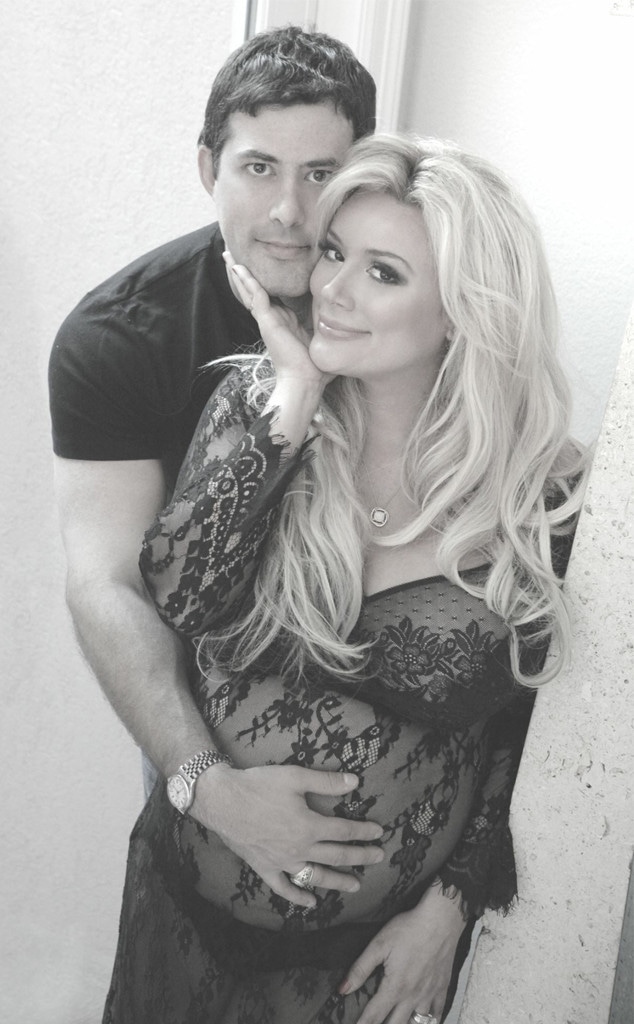 Mikki Chernoff
Erica Rose is thinking pink!
The Bachelor star is expecting a baby girl, E! News has exclusively learned. This marks Erica's first pregnancy with husband Charles Sanders, who she wed last December. The reality TV starlet also has a 1-year-old daughter named Holland from a previous relationship. 
A daughter came as a surprise to Erica, who tells E! News that "because I felt different this pregnancy, I was thinking it was a boy."
"Then I realized she and Holland will be best friends like a lot of sisters are who are close in age, so I'm really excited for them," she adds. "It will be cool to see how similar or different that they are."
To celebrate the gender reveal, Erica and Charles posed for an intimate maternity photo shoot. The blond bombshell highlights her baby bump in a black lace dress, while her hubby hugs her from behind. 
Rose is also looking forward to sharing Holland's expansive wardrobe with her little sister, and who could blame her? Savvy moms are the best moms! 
"Our family just feels more complete with her upcoming arrival," Erica tells us. "She's coming in August and Holland turns 2 in September."
The mom-to-be, who competed on Prince Lorenzo Borghese's season of The Bachelor in 2006, first announced her pregnancy in March. She shared with E! News at the time, "I know that Holland will love being a big sister and having a new best friend for life. I love being a mom and making babies! Charles has shown that he will be a great dad by the way he treats Holland."
Congrats, Erica! We can't wait to meet your newest addition.