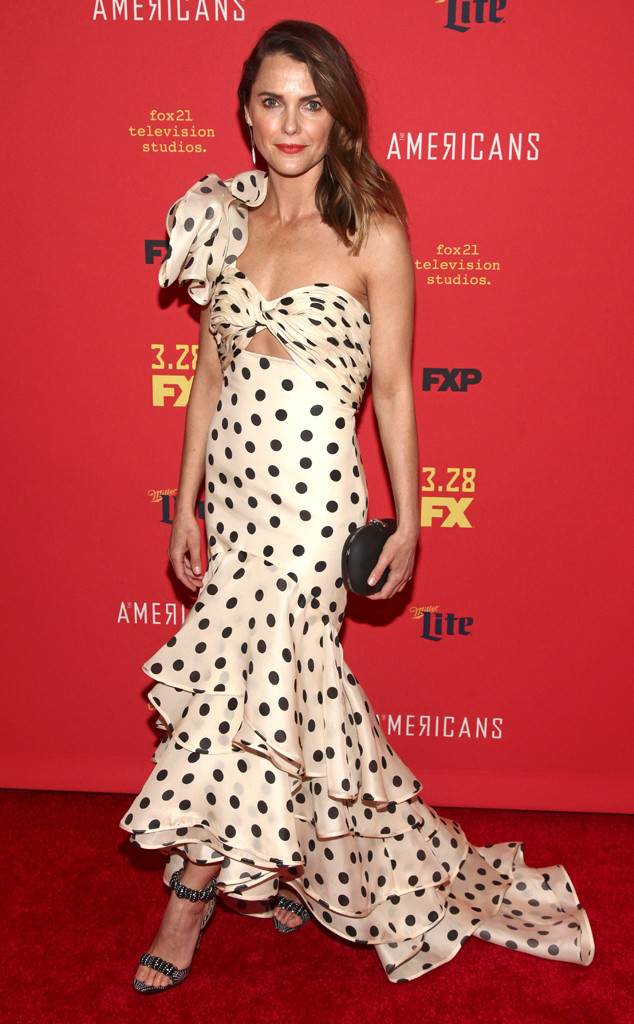 Andy Kropa/Invision/AP
Is the Force strong with Keri Russell?
The 42-year-old actress, recently known for her main role on The Americans series, is reportedly in talks to join the cast of Star Wars: Episode IX, which J.J. Abrams is directing and writing. Russell, whose TV series recently ended after six seasons, Abrams and Walt Disney Studios, which owns production company Lucasfilm, have not commented on the reports, first published by Variety on Friday.
Russell and Abrams go way back. She had risen to fame in the late '90s with Felicity, the show he co-created. He also directed her in the 2006 film Mission: Impossible III. Abrams had directed the first movie in the new trilogy, Star Wars: The Force Awakens, which featured childhood friend Greg Gunberg, another Felicity star, in a small role.