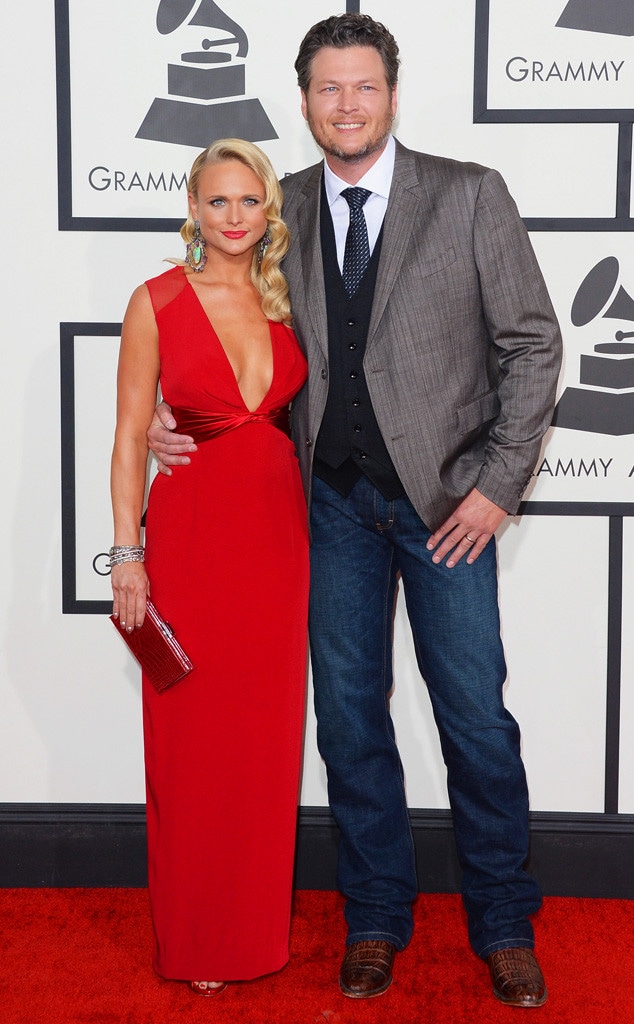 Jason Merritt/Getty Images
Blake Shelton wants the last word in his 2015 divorce from Miranda Lambert. 
The Voice coach hopped on Twitter Wednesday with choice words that seemed to take aim at his ex-wife, who is reported to have struck up a romance with musician Evan Felker while still in a relationship with Anderson East. At the time of Blake and Miranda's split, it was speculated that the country music starlet cheated on her husband with East. 
Shelton tweeted, "Been taking the high road for a long time.. I almost gave up. But I can finally see something on the horizon up there!! Wait!! Could it be?! Yep!! It's karma!!"
Miranda has not responded publicly to Blake's comments, nor has she weighed in on her current relationship status. Earlier this month, news broke that Miranda and Anderson split after more than two years together. 
Getty Images, Shutterstock
According to Us Weekly, Miranda and Evan began "spending a lot more time together while on the road" and things "just happened" while she was "still technically with" Anderson. Evan's band is currently opening for Lambert on her Livin' Like Hippies tour, which started in January and concludes in June.
E! News can also confirm that Evan filed for divorce from his wife, Staci Felker, in February 2018 after less than two years of marriage. An insider tells us, "Staci found out that he had filed for divorce because a friend called her after seeing it in a local newspaper. Staci wasn't even served with divorce papers so she filed her divorce papers a couple weeks after finding out that Evan filed. He never communicated that to her."
"Their divorce isn't finalized yet," the source explains. "Things are still being worked out but things are taking a while because Staci and Evan are not talking very much at all right now. Stacy was devastated at first but now she's getting by just fine." 
Following Shelton's initial tweet, he retweeted a fan quoting now-girlfriend Gwen Stefani's album title. "this is what the #TRUTH feels like!!!" it read. 
Did Blake throw shade at Miranda or was his tweet simply coincidence? Share your thoughts in the comments below!