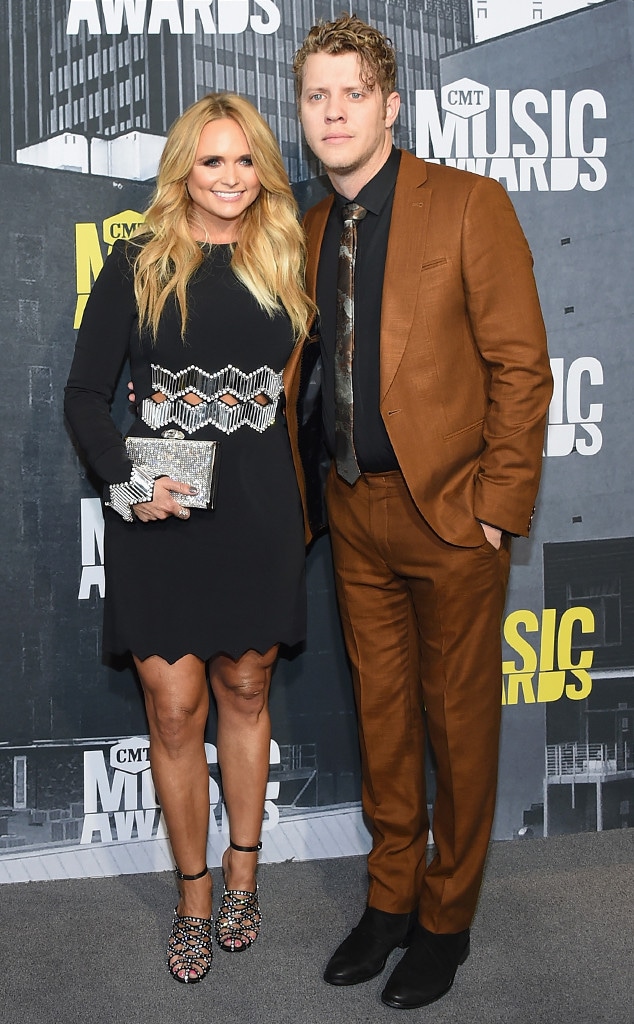 Michael Loccisano/Getty Images For CMT
One of country music's cutest couples has decided to call it quits.
After over a month of split speculation, Miranda Lambert and Anderson East have broken up, reports Us Weekly. The country couple was together for more two years.
Breakup rumors first began to swirl when fans noticed that the pair had not been active on each other's social media. The last time Anderson posted about his lady love was her birthday in November. The country gal hadn't shared any images of her main man since January.
And while both parties haven't commented about the split, some fans thought something was up when Miranda touched on some personal matters during a March 1 concert in Knoxville, Tenn. The country music superstar opened up to the crowd about her experience with heartbreak. According to Knox News, Miranda shared her perspective on the positives of a breakup. 
"I make it my mission every single time I step on the stage that no matter what, no matter where I am, I want to make you feel everything you could possibly feel," the singer shared onstage. "I want you to feel sad, mad, happy and nostalgic and really pissed sometimes. That's my favorite."
Evan Agostini/Invision/AP
Miranda, who was previously married to Blake Shelton, added, "And part of feelings is also heartbreak unfortunately, but fortunately for me, I can use it for my art or whatever. I like to write sad songs. I like to listen to sad songs, so I want to sing y'all one."
While the duo tried to kept their relationship on the private side ever since dating rumors started in December 2015, fans had plenty of reasons to admire the pair.
Whether posing together on red carpets or sharing PDA moments on Instagram, the twosome proved they had chemistry and love for each other. 
Rick Diamond/Getty Images
Anderson previously shared with Instyle, "There's a true admiration there and a large level of understanding on both sides, for sure. It's always difficult to be a traveling musician and still keep things together. Understanding is definitely a huge factor."
Miranda was also quick to call herself a "lucky girl" after enjoying date night at the CMA Awards with her man.
At one point in their romance, those closest to the pair predicted that an engagement or wedding bells could be in their future.
"They have discussed marriage and kids that they both want in the near future," a source previously shared with us. "She has learned many things about what she wants and needs after her breakup and Anderson fulfills it all."
But as many famous couples learn, busy schedules, distance and other factors make relationships hard to maintain.
Moving forward, Miranda is hitting the road with Little Big Town for The Bandwagon Tour. As for Anderson, he's busy traveling the country in support of his latest solo album.
E! News has reached out to reps for both musicians.