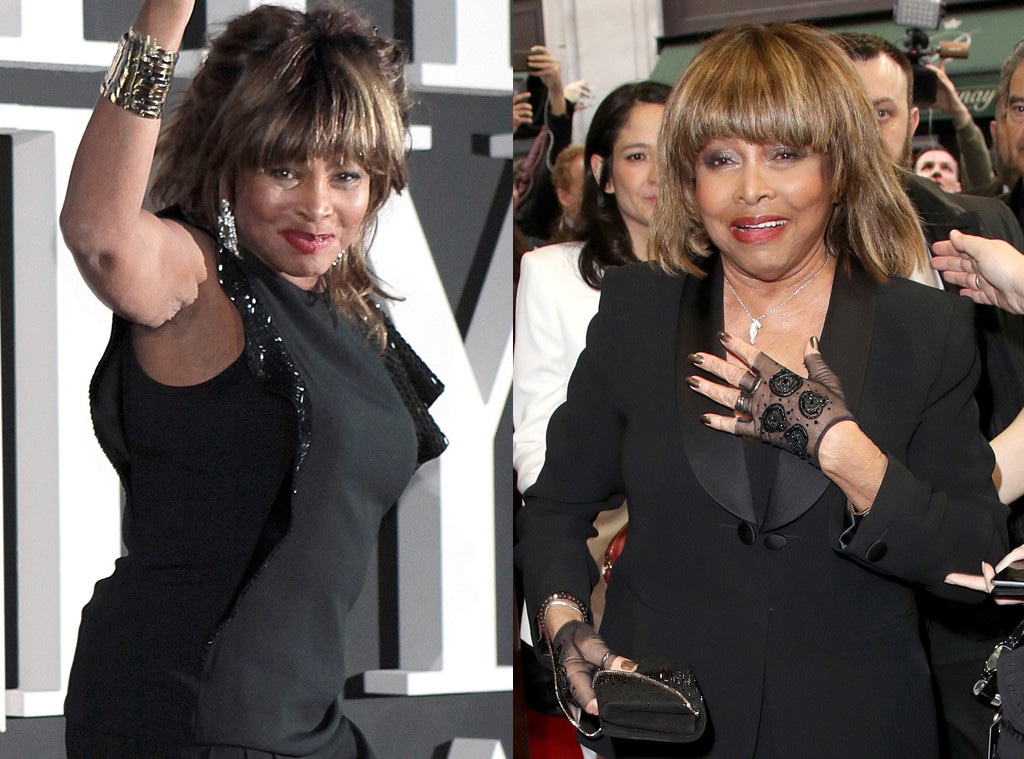 Elisabetta Villa/Getty Images
Tina Turner is rollin' back into the spotlight! 
The Queen of Rock 'n' Roll made a rare public appearance at the the Aldwych Theatre in London on Tuesday for the opening of Tina: The Tina Turner Musical—a production based on the singer's life. Turner, 78, walked the red carpet with her husband, Erwin Bach. The legendary artist wore a black blazer and pants for the occasion and accessorized her look with lace gloves.
Even though Turner has attended a few public events over the years, she hasn't officially walked a red carpet in half a decade. Her last red carpet appearance was in 2013, making last night's appearance even more special. 
Tina: The Tina Turner Musical tells the story of how the superstar went from humble beginnings to becoming one of the world's best-selling artists of all time.
Adrienne Warren plays Turner in the musical, and it seems like the young actress has already earned the legend's approval.
"Well first of all, it's difficult to see someone else do what we did for 40 years. I'm a perfectionist, so I look a little bit critically," Turner told BBC News. "But when I look and see it done so well, I feel proud. And I feel like I'm sending someone—sorry I'm getting emotional—I'm really sending someone out that's going to do a good job and make me proud."
The Grammy-winning performer retired from music a few years ago and lives in Switzerland with her husband.