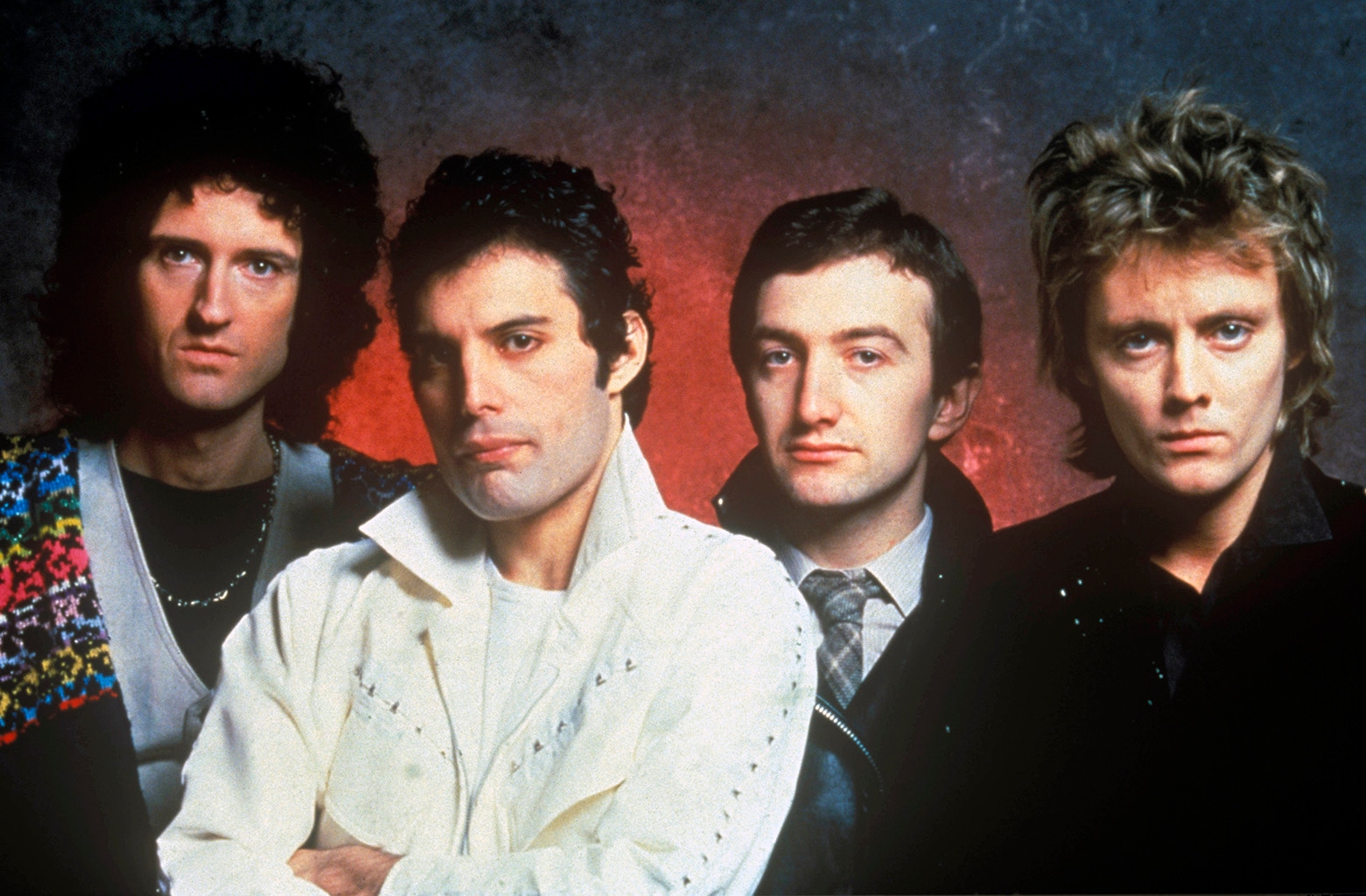 John Rodgers/Redferns
Earlier today, The Recording Academy has announced its Special Merit Awards recipients and this year's Lifetime Achievement Award honorees include Neil Diamond, Emmylou Harris, Louis Jordan, Queen and Tina Turner.
"This year's Special Merit Awards recipients are a prestigious group of diverse and influential creators who have crafted or contributed to some of the most distinctive recordings in music history," said Neil Portnow, President/CEO of the Recording Academy, in a press release.
Portnow continued, "These exceptionally inspiring figures are being honored as legendary performers, creative architects, and technical visionaries. Their outstanding accomplishments and passion for their craft have created a timeless legacy"
The Lifetime Achievement Award celebrates legendary performers who "have made outstanding contributions of artistic significance to the field of recording."
Here's the complete list of Lifetime Achievement honorees...
Hal Blaine: The lead drummer and founder of the legendary Wrecking Crew, who recorded with Elvis Presley, the Beach Boys, Frank Sinatra, and many more.
Blaine is a session drummer who worked on nearly 6,000 tracks; 350 of which have been Top 10 hits, and 40 have been No. 1s.
Foto24/Gallo Images/Getty Images
Neil Diamond: The performer and songwriter who sold more than 130 million albums worldwide. Performing for over 50 years, he's had 38 Top 40 singles and 16 Top 10 albums. 
His myriad of songs include "Solitary Man," "Cherry, Cherry," "Girl, You'll Be A Woman Soon," "I'm A Believer," "Red Red Wine," "Holly Holy," "Thank The Lord For The Night Time," "Sweet Caroline," and many more.
Diamond has won a Grammy, Golden Globe Award, Sammy Cahn Lifetime Achievement Award, and a Kennedy Center Honor. The lover of glittery tops has also been inducted into both the Rock and Roll Hall of Fame and the Songwriter's Hall Of Fame. 
Emmylou Harris: She is a singer who has crossed many genres and recorded with myriad artists such as Gram Parsons, Beck, Elvis Costello, Johnny Cash, Bob Dylan, Neil Young, and Roy Orbison. 
A whopping 40 years into her career, Harris has won 13-time Grammys.
George Pickow/Three Lions/Getty Images
Louis Jordan: The American musician, songwriter, and bandleader was dubbed the King of the Jukebox. He was popular from the late 1930s to the early 1950s and helped pioneer the sound of rock. The Rock and Roll Hall of Fame dubbed him as the Father of Rhythm & Blues and the Grandfather of Rock and Roll.
He had a talent and comedic flair that helped him achieve popularity with both black and white audiences. During his lifetime, he did duets with Bing Crosby, Ella Fitzgerald, and Louis Armstrong.
Pictorial Parade/Archive Photos/Getty Images
The Meters: Members Joseph "Zigaboo" Modeliste, Art Neville, Cyril Neville, Leo Nocentelli, and George Porter Jr. are considered to be the founding fathers of funk. The band has toured and performed with such artists as the Rolling Stones, Dr. John, Robert Palmer, Labelle, Earl King, Allen Toussaint, and Lee Dorsey. 
Queen: The British band that has been together over 40 years. Their chart-topping singles place Queen in the Top 10 of all-time iTunes sales. The band has received multiple Ivor Novello Awards, an MTV Global Icon Award, and two recordings enshrined in the Grammy Hall Of Fame. Recently, Queen became the first artist ever to sell more than 6 million copies of an album in the U.K. with their Greatest Hits album. The band tragically lost their talented frontman Freddie Mercury in 1991, but still remain one of the most beloved bands in rock and pop history. Today the group consists of John Deacon, Brian May and Roger Taylor, but are joined in concert by Adam Lambert. 
Tina Turner: The songstress is the original queen of Rock and Roll. She started her musical career in the 1950s. Turner's albums have have sold more than 50 million copies worldwide. Her raw voice as well as her elaborate stage show have caught the eye of the world over the past sixty years. 
A special award presentation ceremony and concert celebrating the honorees will be held in summer 2018.
Additional details regarding the ceremony will be announced in the coming weeks.