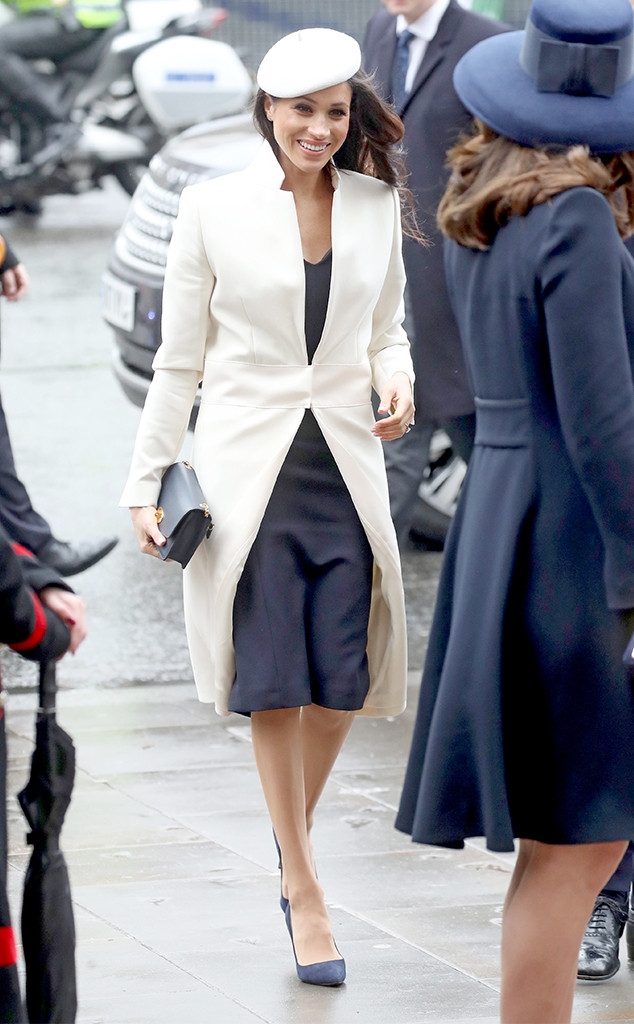 Chris Jackson/Getty Images
For her latest appearance with the royal family, Meghan Markle took a page out of Queen Elizabeth II's traditional style playbook.
Prince Harry's bride-to-be attended her first official event with the British Monarch on Monday, most notably sporting a pair of flesh-colored pantyhose underneath a navy sheath dress and cream coat. Meghan has previously made waves for skipping hosiery, but as Christine Ross of Meghan's Mirror explains, today's choice could've been made purely out of practicality.
Calling nylons a "royal fashion rule" in "most circumstances," Ross tells E! News, "The perception is that pantyhose are more modest and feminine, but given how chilly London can be, it may be a practical choice more than anything!"