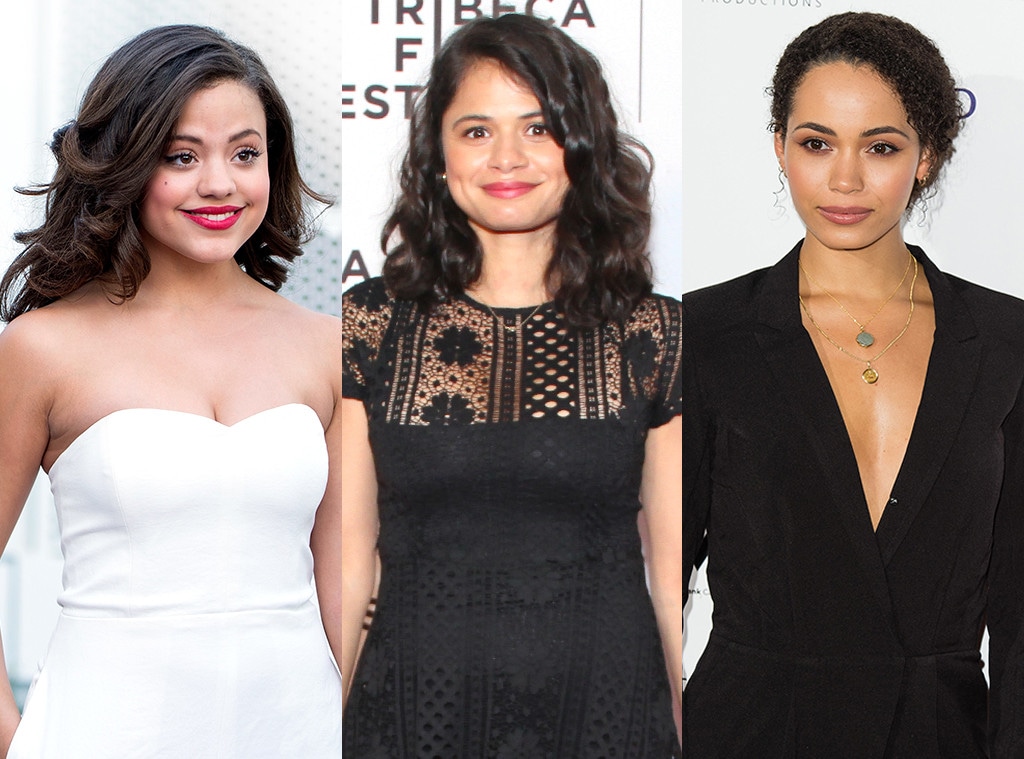 Getty Images
The power of three is complete!
The CW's reboot of Charmed has officially found its three witchy sisters, with the final casting announced Monday. 
Described as "fierce, funny, feminist," the reboot centers on three sisters who discover that they are witches after the tragic death of their mother. 
Madeleine Mantock (The Tomorrow People, Into the Badlands) will play the oldest sister Macy. She's a geneticist who is described as practical, driven, and brilliant, and she's completely shocked by the discovery that she's a witch. 
Mel will be played by Melonie Diaz, who has appeared in shows like Elementary, Rizzoli and Isles, Girls, and Person of Interest. Mel, who is a lesbian, is an outspoken activist who loses her way after her mother's death. 
The youngest sister, Madison, will be played by Sarah Jeffery, who is best known for Shades of Blue and Disney Channel's Descendants. Madison is a bubbly college freshman whose new life as a witch conflicts with her goal of being a sorority girl. 
Rupert Evans has also been cast in the reboot as Harry, a "handsome, grandiose" professor with an infuriating charm and a mysterious interest in the three sisters, which has caused many to speculate that he's the new Leo—a Whitelighter assigned to protect the sisters. 
Ser'Darius Blain (Jumanji: Welcome to the Jungle) has been tapped to play Galvin, Macy's aspiring filmmaker boyfriend, who's funny, mellow, in touch with his emotions, and on board to follow her across the country for her dream job. Basically, the ultimate boyfriend.
The show comes from Jane the Virgin executive producer Jennie Urman, with the pilot script written by Jessica O'Toole and Amy Rardin. 
Original star Holly Marie Combs has already weighed in on the new pilot on Twitter, saying, "Here's the thing. Until you ask us to rewrite it like Brad Kern did weekly don't even think of capitalizing on our hard work. Charmed belongs to the 4 of us, our vast amount of writers, crews and predominantly the fans. FYI you will not fool them by owning a title/stamp. So bye."
Shannen Doherty, meanwhile, took a much more hopeful stance. 
 "I'm intrigued by the idea that a new generation might be comforted, inspired like all you were," she tweeted. "Charmed helped us all in some way."