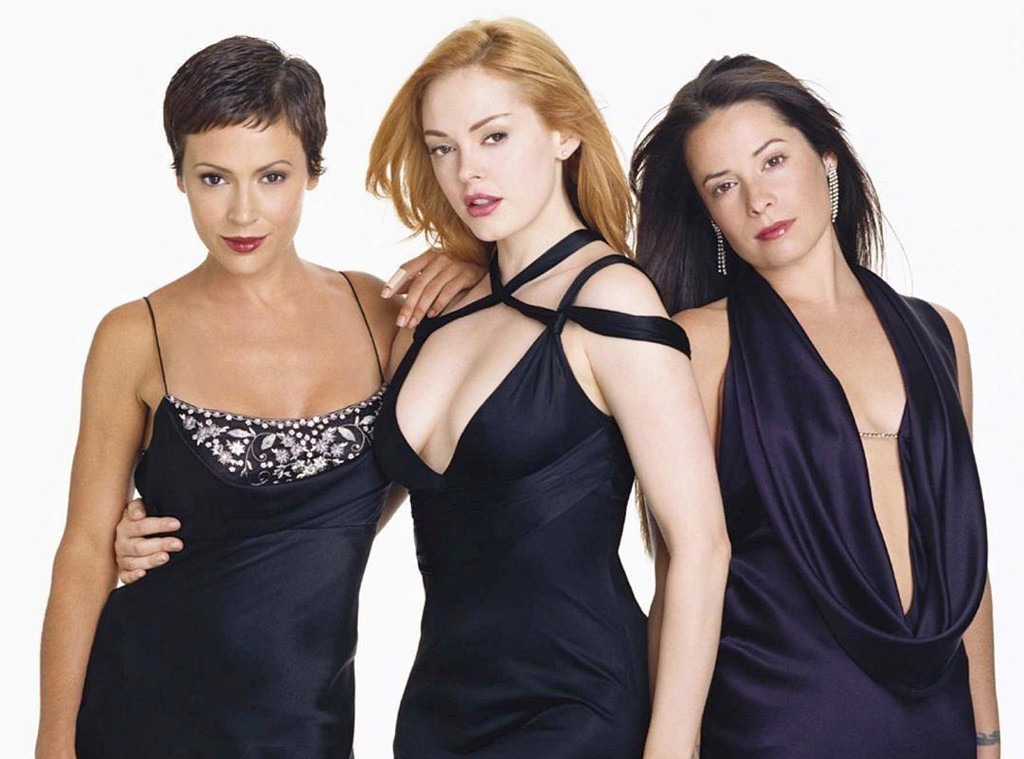 WB
Charmed could be coming back to TV, but without the original Halliwell sisters—and one of them isn't exactly happy with The CW's latest attempts at rebooting the magical drama.
Despite saying, "We wish them well," Holly Marie Combs took to Twitter to discuss CW's newest stab at bringing back the fan-favorite show that ran for eight seasons on The WB.
"Here's the thing. Until you ask us to rewrite it like Brad Kern did weekly don't even think of capitalizing on our hard work," Combs tweeted. "Charmed belongs to the 4 of us, our vast amount of writers, crews and predominantly the fans. FYI you will not fool them by owning a title/stamp. So bye."
Kern was an executive producer on the series. Combs starred in the original version opposite Shannen Doherty, Alyssa Milano and Rose McGowan. The CW has attempted to bring Charmed back a few times, one of the attempts was a period drama, but announced on Thursday, Jan. 25, the latest revival attempt will be set in present day.
Described as a "fierce, funny, feminist reboot of the original series," the new Charmed, which is just ordered to pilot at this time, "centers on three sisters in a college town who discover they are witches. Between vanquishing supernatural demons, tearing down the patriarchy, and maintaining familial bonds, a witch's work is never done."
Combs took issue with the show being described as having a "feminist" storyline."Guess we forgot to do that the first go around. Hmph," she tweeted.
She followed that up later in the day with a message to those who didn't understand where she was coming from, tweeting, "While some may not get why I take issue with the network that didn't want to renew Charmed 12 years ago 'reimagining' it now let me just say I understand it perfectly. Also this kinda stuff given all that Rose and Alyssa have done lately...um no. Just No."
Jane the Virgin's Jennie Urman is executive producing the new pilot and came up with the story. Jessica O'Toole and Amy Rardin are writing and executive producing. Other executive producers on the project include director Brad Silberling and Ben Silverman.
Charmed is just the latest TV reboot in the works. As the TV landscape continues to shift and more platforms expand into original programming, networks, especially broadcast nets, are looking to known properties to reboot and revive to help cut through the noise and attract eyeballs. CBS recently announced a 13-episode revival of Murphy Brown starring Candice Bergen, 30 years after its premiere. NBC has brought back Will & Grace and is rumored to be looking at The Office, and Fox is currently airing the second season of The X-Files revival. The CW has a Roswell reboot in the works and is currently airing a new version of Dynasty. Meanwhile Freeform is attempting a Party of Five reboot with an immigration slant.