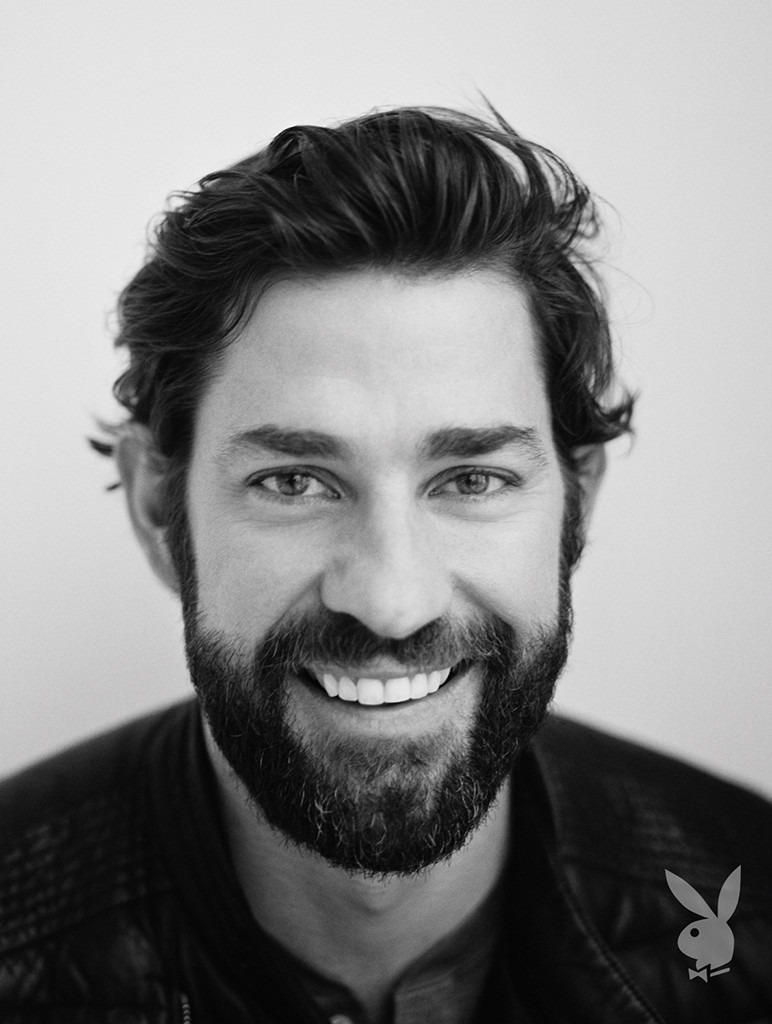 Jake Chessum/Playboy
John Krasinski has a lot to say, and he isn't holding back.
In a new interview with Playboy, The Office alum touched on all things marriage and #MeToo while taking a break from working on his new thriller, A Quiet Place, which will star him and his wife of eight years, actress Emily Blunt.
"I'm lucky enough to be surrounded by incredible friends and family who keep me on track and don't let me spin out into my own universe for too long—namely, and most important, my wife," he gushed. "I think my wife gets me. Not just to sound adorable, but the truth is she gets me more than anyone else has ever gotten me. And so she allows me to, for lack of a better term, bottom out for a second and get really scared."
The 38-year-old actor, who shares two daughters, Hazel and Violet, with Blunt, revealed that he was a bit star struck in the beginning of the couple's relationship, avoiding the topic of acting entirely.
Rob Latour/REX/Shutterstock
"When we first started dating, that was weird," he recounted. "I was definitely aware of [her fame], probably in a way that could have been extremely unhealthy if it wasn't for how insanely down-to-earth she was. I remember being at my house and saying to her, 'So I just want to have this really honest conversation. I think you're one of the best act——' I didn't even get out 'actress.' She went, 'No, no, no, no!' Very loud. We didn't have that conversation again for a really long time, and it saved our relationship."
And when talking about the #MeToo movement, Krasinski revealed that he and his wife have just started talking about Blunt's personal experiences with harassment in Hollywood.
"We definitely had the conversation once it blew up to the level that it did," he said. "I felt terrible and borderline embarrassed that I hadn't asked her about it. I was like, 'Have you ever had a bad experience?'"
He continued, "This is a much bigger movement than just sexual harassment. Sexual harassment is the by-product of a system that failed women a long time ago. The sexual-harassment stuff is the disgusting by-product that is shaking people up and making people awake, but I hope we don't stop there. I hope we have 50 percent women in the workplace in power positions. I think it's a conversation about power more than anything else."
When wrapping up the interview, Krasinksi offered some advice to his fellow male colleagues.
"If you're a male CEO and you don't harass people, don't pat yourself on the back. Get other people to be more like you."