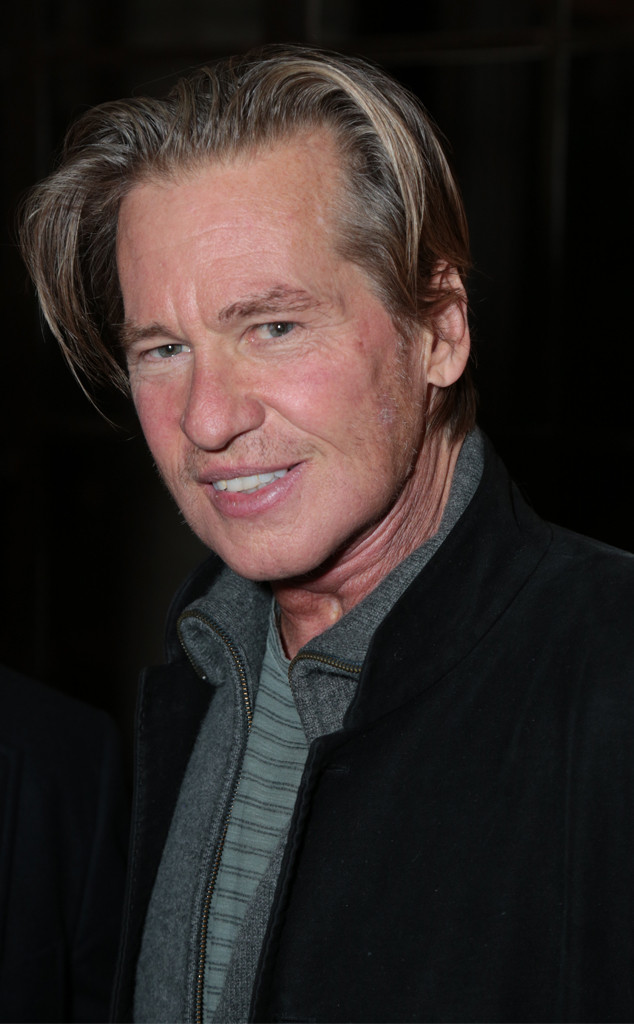 Alex J. Berliner/ABImages via AP Images
Val Kilmer is opening up about his two-year fight against throat cancer and how it's changed his outlook on life.
In an interview with The Hollywood Reporter, the 57-year-old actor admitted he was "too serious" about having an A-list career.
"I'd get upset when things like Oscars and recognition failed to come my way," he told the magazine.
However, his perspective changed when he received his cancer diagnosis. Shortly after, his daughter Mercedes, 26, was involved in a car accident, leaving her in the hospital with her father.
"I was just, you know, miserable, distraught, sitting next to these two," Kilmer's 22-year-old son Jack told THR.