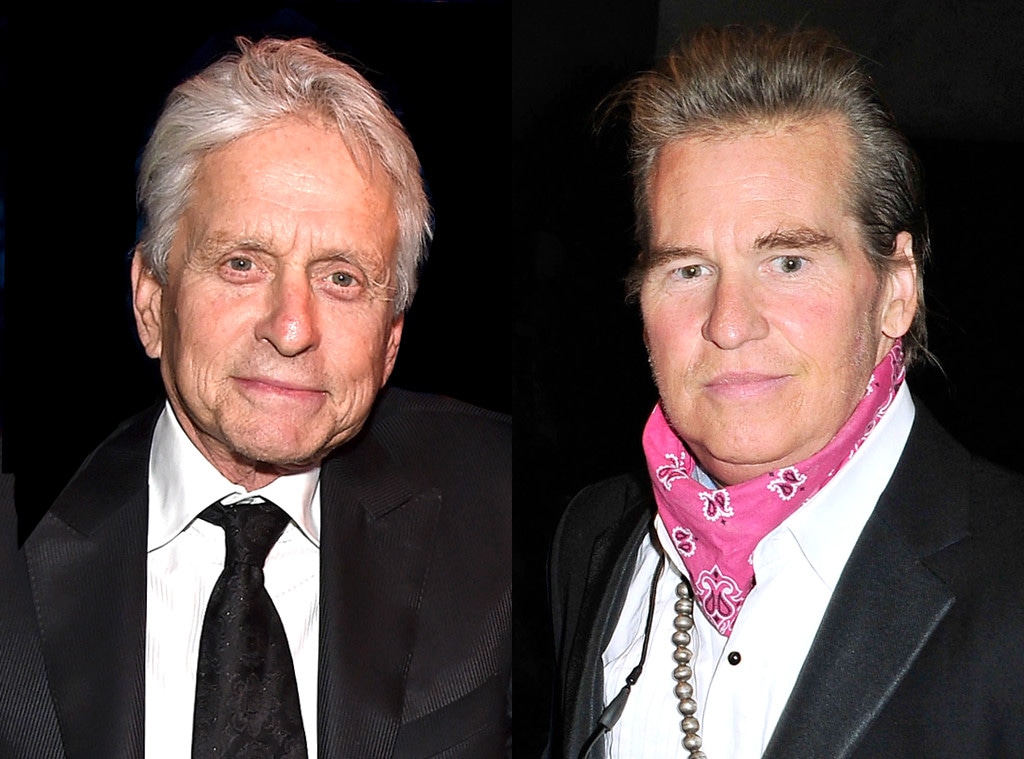 Jerod Harris/Getty Images, Jamie McCarthy/WireImage for Rock and Roll Hall of Fame
Michael Douglas is shedding some light into his friend and former co-star's health.
According to multiple reports, the actor was in London over the weekend participating in a Q&A when the topic of his 1996 film The Ghost and the Darkness came up.
What came next was some new details about his former co-star Val Kilmer's health.
"The picture didn't turn out as well as I hoped but I had a wonderful time," he reportedly told host Jonathan Ross. "Val was a wonderful guy who is dealing with exactly what I had, and things don't look too good for him."
The actor added, "My prayers are with him. That's why you haven't heard too much from Val lately."
Ron Galella, Ltd./WireImage
For those who don't recall, Michael beat stage 4 oral cancer back in 2013. As for Val, he was treated at a hospital in 2015, sparking rumors about his own health.
"Thank you all for your love and support. There's a rumor I'm unwell again and in hospital which is totally untrue," Val wrote on Facebook last October. "I was in to verify I have no tumor or infection of any kind, which was verified by the very caring experts at UCLA."
Ultimately, Michael is proof that you can survive and thrive after a cancer battle. When speaking with Event Magazine, the actor shared his new outlook on life.
"I was just happy to be alive. I was ecstatic," the actor shared. "It feels like a rebirth after you go through cancer and you come out of it. You feel like you're a child."
"You see priorities differently," he added. "You have a much deeper appreciation of marriage, of your children—you see everything a little bit clearer, and a little brighter."