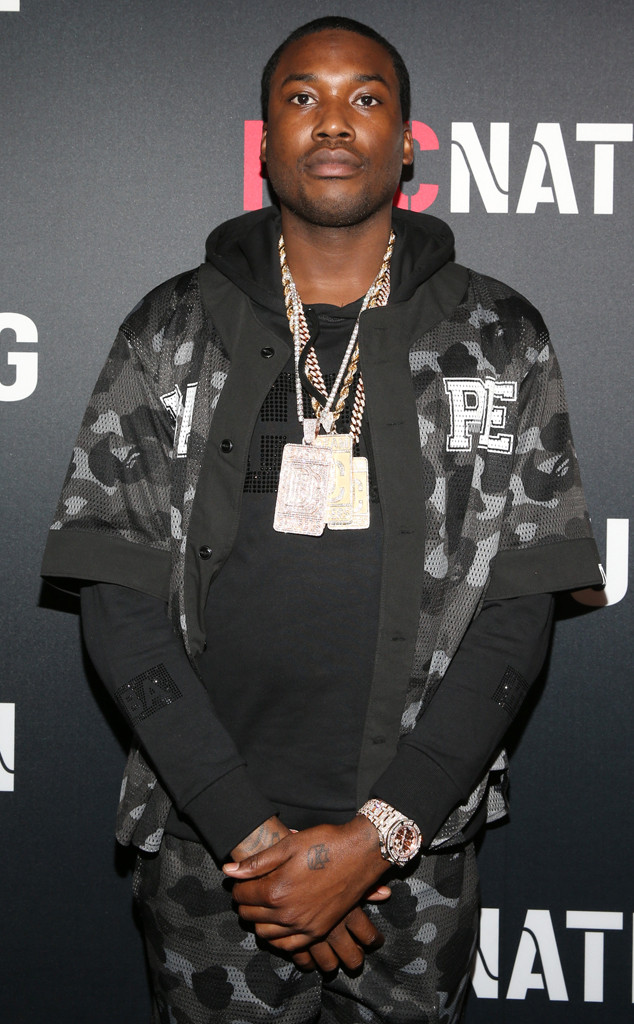 Jonathan Leibson/Getty Images for Samsung
Meek Mill has been denied bail in his most recent prison sentence.
The 30-year-old rapper was sentenced to two to four years in Pennsylvania state prison in early November for violating probation stemming from a drug and weapons conviction in 2008. While Mill has been in prison since his sentencing last month, his attorney filed a motion two weeks ago to bail the star out.
However, Common Pleas Judge Genece Brinkley denied the motion on Friday, claiming he "is and continues to be a danger to the community in Philadelphia, New York, Missouri, and other locations throughout the United States, he continues to be a danger to himself based upon a history of continuous use of illegal drugs, and is an increased and greater flight risk because he already has been sentenced to a term in state prison and gave false information to authorities when he was arrested in St. Louis, Missouri," the judge said in her formal denial.
"We are very disappointed with Judge Brinkley's decision to deny Mr. Williams bail, which continues this travesty of justice. He has never missed any court dates, and poses absolutely no threat to the community making him an ideal candidate for bail, a conclusion the District Attorney did not oppose," Mill's attorney, Brian J. McMonagle, told E! News in a statement. "We intend to immediately appeal this decision so Mr. Williams can be released from prison while we continue to work to overturn this wrongful and unjust sentence."