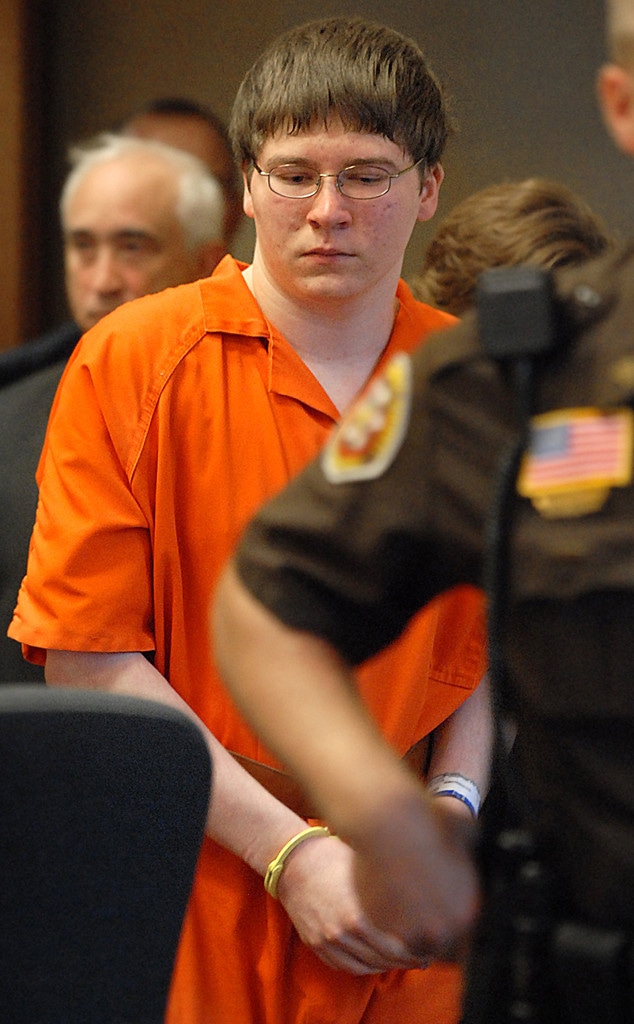 Herald Times Reporter/Eric Young via AP, Pool
UPDATE: A federal appeals panel has upheld a ruling that Brendan Dassey's confession was coerced. In addition, a federal appeals court in Chicago has upheld a lower court's ruling overturning Brendan's conviction for the 2005 murder of Teresa Halbach in Manitowoc County. 
"Brendan has sought justice for more than a decade; and today, we find ourselves a significant step closer to achieving that justice," his attorneys said in a statement to E! News. "We are overjoyed for Brendan and his family, and we look forward to working to secure his release from prison as soon as possible. As of today's date, Brendan Dassey has lost 4,132 days of his life to prison." 
————
Brendan Dassey is not coming home after all. 
The Seventh Circuit Court of Appeals ordered the Making a Murderer subject to remain in prison throughout his appeals process, E! News can confirm. This development comes one day after a Wisconsin judge ruled Dassey should be released from prison pending appeal, and just over three months after his murder conviction was overturned.
Despite a judge's denial to halt his release, the Wisconsin Department of Justice filed a motion with the U.S. Court of Appeals for the Seventh Circuit in Chicago for an emergency stay to stop Dassey's forthcoming discharge.
A new investigation sparked primarily by the popular Netflix series, which chronicled Dassey and his uncle Steven Avery's alleged involvement in the 2005 murder of photographer Teresa Halbach, determined that Dassey was coerced into falsely confessing to the crime. 
In the wake of Halbach's murder, Brendan was interrogated four times over a 2-day period without a parent, attorney or any other adult present. Brendan later recanted his co-conspirator confession in a letter to the judge, but after a 9-day trial, was found guilty of first-degree intentional homicide, second-degree sexual assault and mutilation of a corpse. 
When Dassey's conviction was overturned in August, the judge said he could be released within 90 days unless the State went forth with a retrial. 
Dassey's legal team has filed numerous appeals for his release over the past decade. Now 27-years-old, Dassey seemingly faces yet another roadblock in his ongoing legal saga. 
E! News has reached out to Dassey's attorneys for comment. 
(Originally published Nov. 17, 2016 at 10:35 a.m. PST)