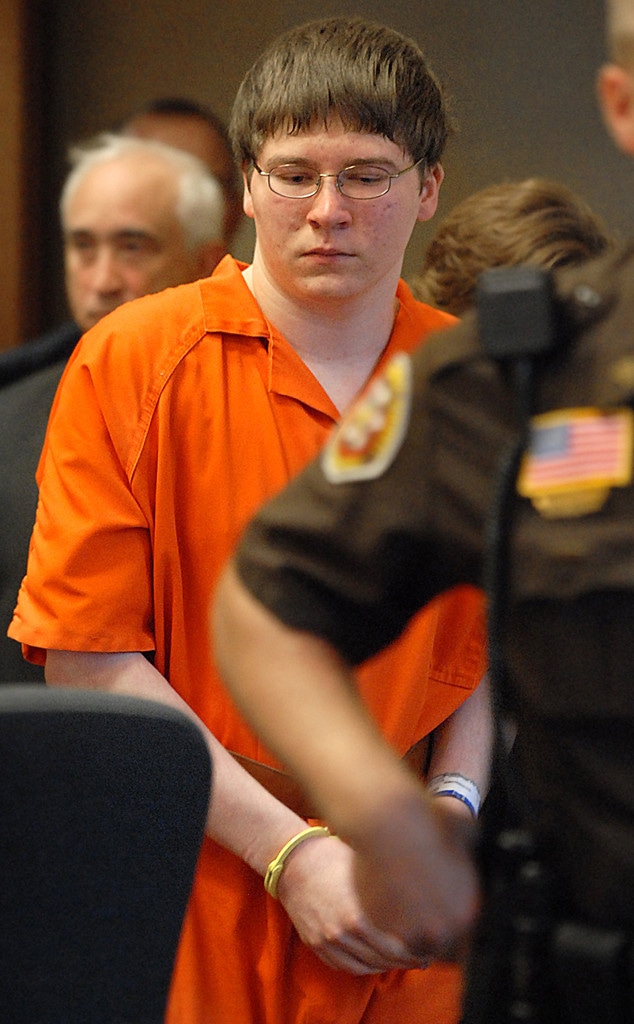 Herald Times Reporter/Eric Young via AP, Pool
UPDATE: Brendan Dassey's immediate future rested in the hands of a Wisconsin judge, and the judge denied halting his release. Dassey is to be let out of prison by Friday night.
E! News learned Tuesday that the state filed a motion to block his release claiming that Dassey poses a "serious public safety issue." The judge ruled Wednesday that the state largely "reargues the same points already considered and rejected by the court."
__________________
A judge ruled that the Making a Murderer subject should be released from prison pending appeal, E! News confirms. Dassey's conviction was overturned in early September after a new investigation determined that Dassey was coerced into giving a confession about being involved Teresa Halbach's murder.
Shortly after Halbach's murder, Brendan was interrogated four times over a 2-day period without a parent, attorney or any other adult that could have served as guidance to the teen. 
During this interrogation period, Brendan confessed to being a co-conspirator in Halbach's death and rape. Brendan later recanted this confession in a letter to the judge.
"We believe the magistrate judge's decision that Brendan Dassey's confession was coerced by investigators, and that no reasonable court could have concluded otherwise, is wrong on the facts and wrong on the law," Attorney General Brad Schimel said in a statement to Variety at the time. 
"Two state courts carefully examined the evidence and properly concluded that Brendan Dassey's confession to sexually assaulting and murdering Teresa Halbach with his uncle, Steven Avery, was voluntary, and the investigators did not use constitutionally impermissible tactics."
When Dassey's conviction was overturned, the judge said he could be released within 90 days unless the State decided to retry him. Netflix's limited series Making a Murderer revisited the investigation into Halbach's 2005 death.
It documented Avery's and Dassey's trial and the convictions they both received. Dassey's trial lasted 9 days, and on April 25, 2007—after the jury had been deliberating for four hours—he was found guilty of first-degree intentional homicide, second-degree sexual assault and mutilation of a corpse. 
Dassey was six months shy of turning 18, but he was both tried and sentenced as an adult.
In 2010, Brendan's post-conviction motion was set in place with an appellate; however, a judge denied his team's request for a retrial.
After the Wisconsin Court of Appeals upheld the judge's decision, Dassey took his cause to the Wisconsin Supreme Court, which also denied reviewing the case. 
His current attorney, Laura Nirider, filed a writ of habeas corpus in 2014 in federal court claiming that "Brendan's Fifth and Fourteenth Amendment rights to due process were violated by the admission of his involuntary confession."