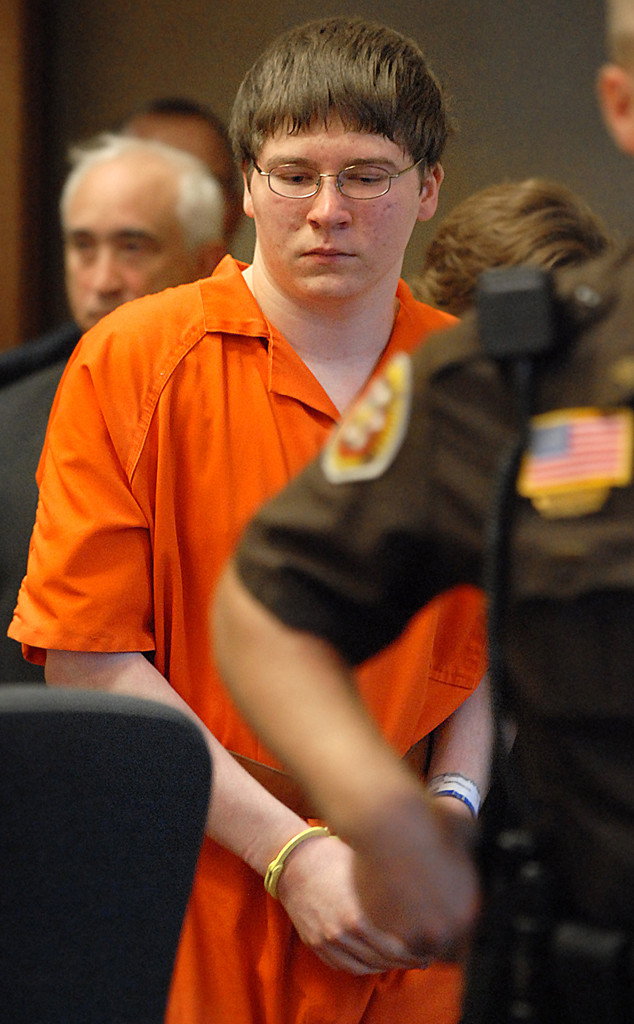 Herald Times Reporter/Eric Young via AP, Pool
UPDATE: Brendan Dassey's immediate future rested in the hands of a Wisconsin judge, and the judge denied halting his release. Dassey is to be let out of prison by Friday night.
E! News learned Tuesday that the state filed a motion to block his release claiming that Dassey poses a "serious public safety issue." The judge ruled Wednesday that the state largely "reargues the same points already considered and rejected by the court."
__________________
A judge ruled that the Making a Murderer subject should be released from prison pending appeal, E! News confirms. Dassey's conviction was overturned in early September after a new investigation determined that Dassey was coerced into giving a confession about being involved Teresa Halbach's murder.
Shortly after Halbach's murder, Brendan was interrogated four times over a 2-day period without a parent, attorney or any other adult that could have served as guidance to the teen.