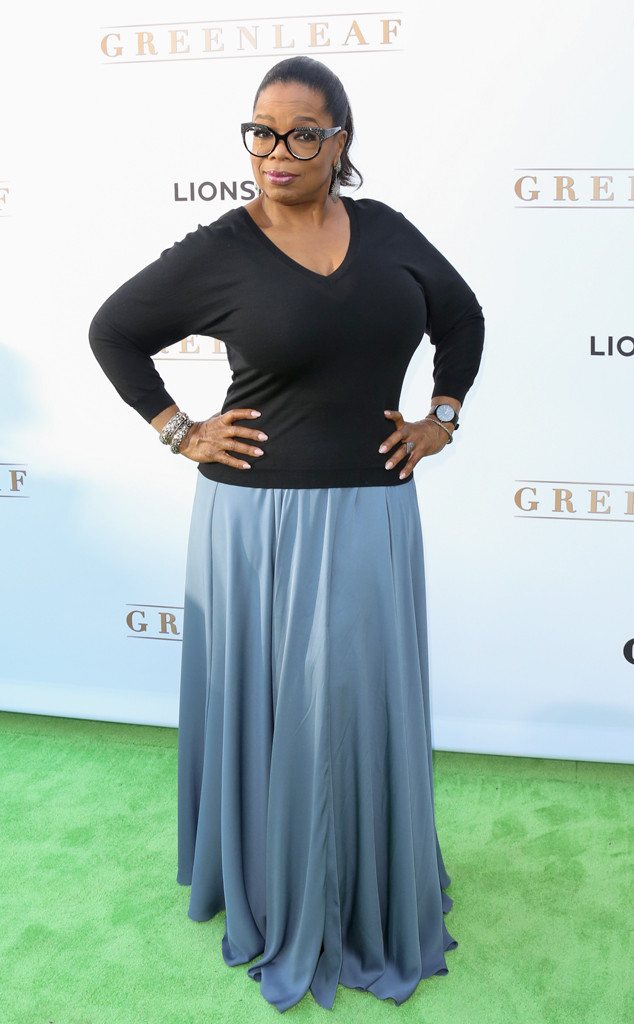 Paul Archuleta/FilmMagic
For those skeptical of the Weight Watchers program, just take a look at its spokesperson, Oprah Winfrey.
The media mogul, who became a partial owner after purchasing 10 percent of the international weight loss company last October, is known to practice what she preaches and this program is no different. The 62-year-old public figure has already lost 30 pounds following the system for eight months and recently showcased such results while stepping out on the red carpet.
Dressed in a form-fitting black blouse and flowing skirt, Winfrey looked confident as she smiled for the cameras at the premiere of her network OWN's new drama series, Greenleaf in West Hollywood, Calif.
It's not just the number on the scale that Winfrey is pleased with. In a recent Instagram post, she told fans she had just had her best health update yet.
"Best Health report card ever!Total cholesterol 180.. LDL 82. thanks to #wwsmartpoints #ClevelandClinic #AnnualCheckup," she captioned a gleeful photo of herself posing with her doctor.