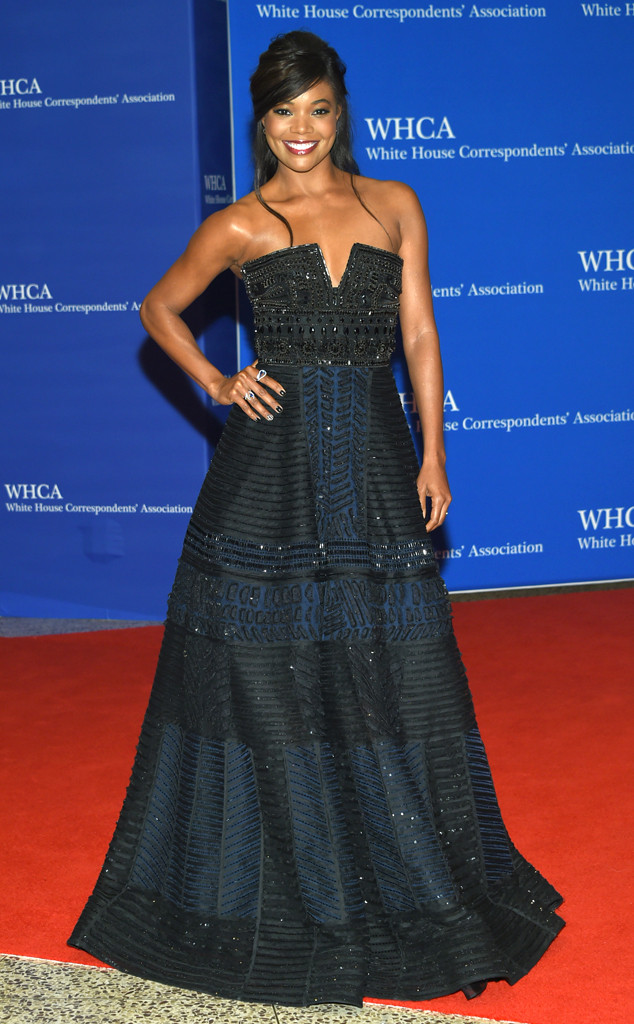 Evan Agostini/Invision/AP
No, there's not a baby on the way for Gabrielle Union, and the actress made that very clear to anyone who thought there might be.
The star, who is married NBA player Dwyane Wade, was at the center of pregnancy speculation after fans began questioning if she was concealing a baby bump underneath her wardrobe recently, and Union decided to shut down all the rumors by taking to Twitter and setting the record straight—it's not a baby, it's bloat.
Union hilariously called out those who were quick to believe that she was pregnant, and bluntly explained (in the most lovely way, of course) that she was actually just suffering from the common discomforts that come with the monthly visit from Aunt Rose.