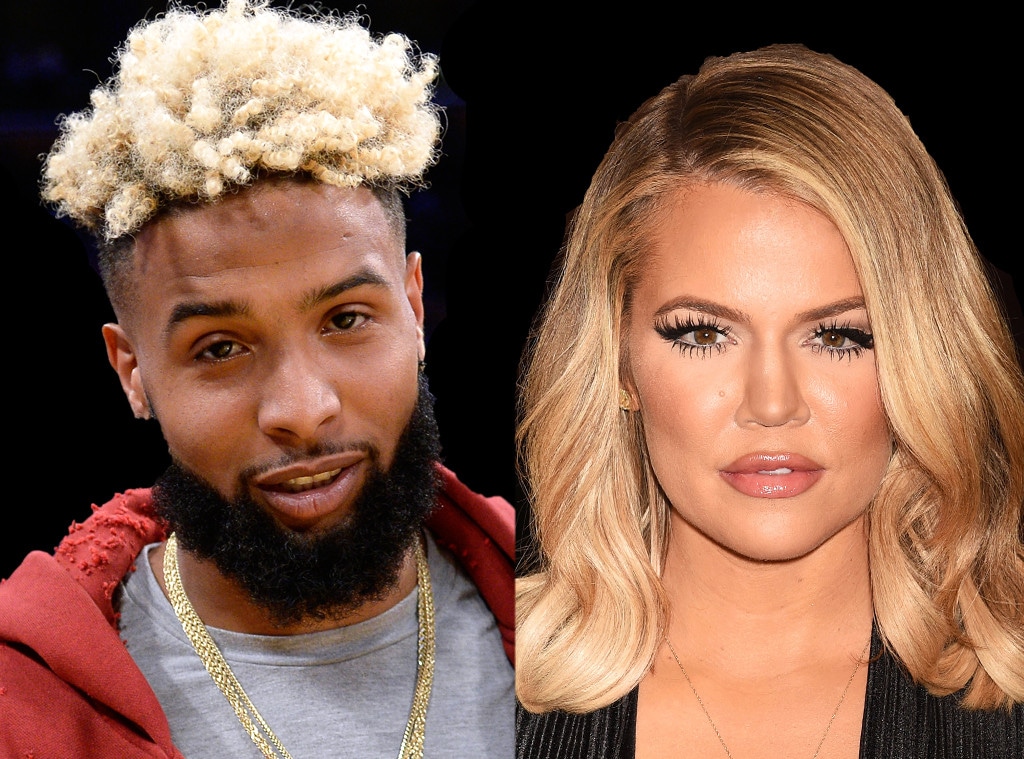 Jeffrey Mayer/WireImage, Kevork S. Djansezian/GC Images
Khloe Kardashian isn't being cryptic this time.
The E! star was at the center of romance rumors this week after she was spotted getting close to NFL player Odell Beckham Jr. while enjoying the extended weekend at Drake's Memorial Day pool party in Hidden Hills, Calif. Khloe didn't initially address the speculation head-on, and instead tweeted something that made it seem she was indirectly shooting down the reports.
"It's really not that deep," she cryptically wrote on Twitter Tuesday evening. She later tweeted "mood" with multiple faces of Kanye West looking not so impressed.
However today, Khloe didn't feel like sugarcoating anything, and explained what really went down with Odell at that party.
"TWIMC: Sorry to burst your bubble. When a couple drinks, a little flirting and an invasion of privacy collide things may look crazy," she wrote, and followed with, "However...this ain't that and that ain't this."
Regardless of things appearing to look "crazy," a source previously told E! News that there's definite interest between these two.
"Khloe is interested in Odell. She thinks he is very sexy and is her type," our insider shared. "She wouldn't mind going out with him."
As for Odell, the feeling appears to be mutual. While our source assured us that football remains his top priority, the New York Giants player is single and thinks "Khloe is fine."
And it seems as though you'll see Khloe dipping back into the dating pool this summer. "She is not looking for anything serious," the insider told us, and added, "She is all about dating this summer."