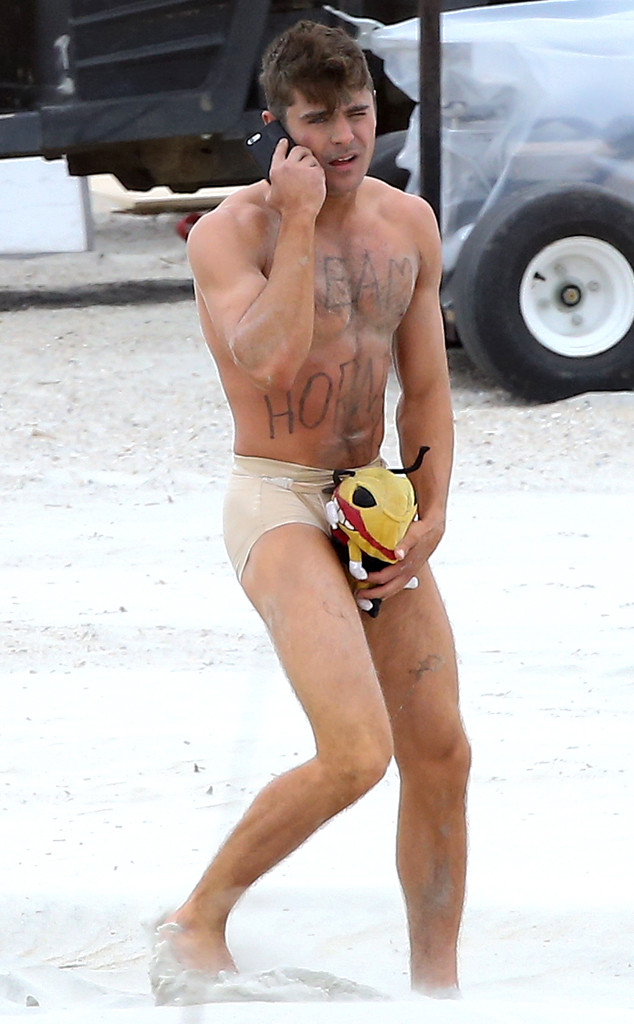 MiamiPIXX/SBMF/FAMEFLYNET PICTURES
Hey all you Zac Efron fans...today is your lucky day!
While we may not have the power to set you up with the hunky actor, we do have a little something that will get you extra (and we mean extra) close to him.
Thanks to a costume and prop website, you can bid for the hornet jockstrap Efron wore in Dirty Grandpa—you know, the one his character, Jason Kelly, woke up wearing after his grandfather (played by Robert De Niro) drugged him...and yes, it was that close to his you-know-what.
Right now, it's selling for a mere $200, and it's even in good shape! The (hilarious) description reads, "This stuffed hornet undergarment is made of a stuffed cotton blend hornet lined with a nylon cup piece and worn with thin urethane clear straps. The hornet features wired antennae that can be bent into place. A wardrobe tag reading 'Stunt Jason w/ Hornet' is included."