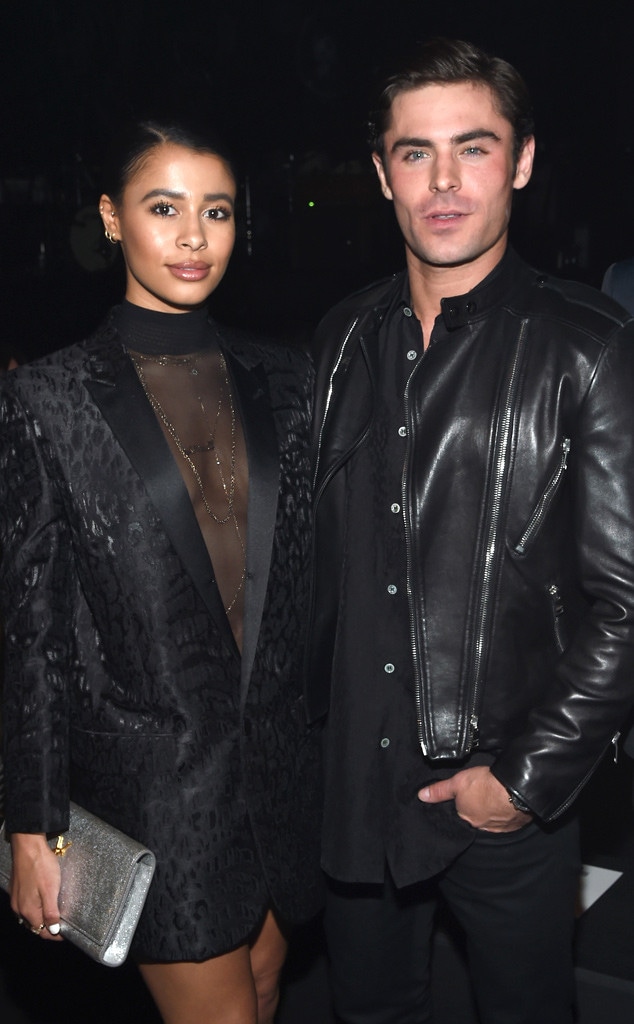 Larry Busacca/Getty Images for SAINT LAURENT
It's over!
Zac Efron and model Sami Miró have broken up, a source confirms to E! News. The Baywatch actor, 28, deleted all traces of his former flame, also 28, from social media post-split. Sami, on the other hand, has yet to erase Zac from her Instagram feed.
The former couple celebrated their 1-year anniversary this past September. "We kept it very chill," Sami told E! News shortly afterwards. "Like lots of, lots of just hanging out, keeping it mellow."
Although Zac and Sami kept many details of their relationship private, they weren't shy about showing off a little PDA online. Zac's lovey-dovey selfies with Sami have since been deleted, but her feed still reflects the happier times they shared.
In an interview with Elle magazine published last year, Sami admitted the public fascination with her then-boyfriend was "definitely different."
"I think that you have to take that [kind of attention] with a grain of salt, and put yourself in other people's positions," she said. "I think that's actually a really big part of it, putting yourself in their shoes, and trying to understand where they're coming from, and then it kinds of makes sense. It kind of just comes with the territory, and I know there's no really changing that, so you have to just embrace it..."
"I'm not trying to hide anything in my life," she told Elle. "If I was dating someone who wasn't in the limelight, I might have more photos on [Instagram] of our relationship, but I do think it's important. I mean, it's what is going on in my life, and I think that my social media can still represent that."