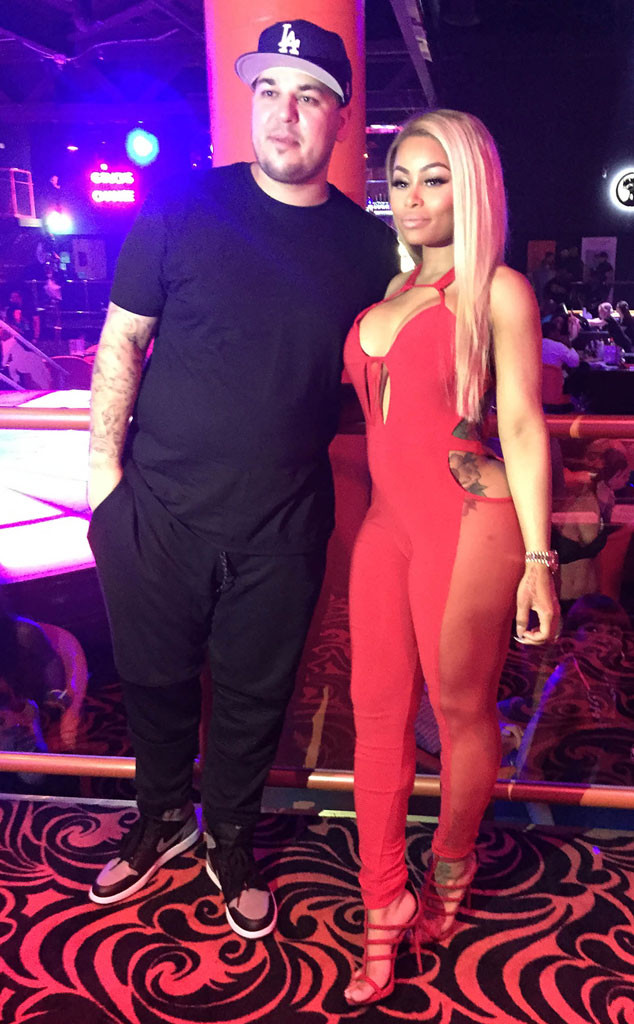 Dana Mixer / Splash News
It was quite an early Mother's Day surprise when Blac Chyna and Rob Kardashian announced Friday she is pregnant with their first baby together.
This will be the second child for the glamour model, who shares a 3-year-old son King with ex Tyga, and the first for Rob. The news comes less than four months after the two stepped out together as a couple for the first time.
Blac Chyna is in her second trimester of pregnancy and has told King he is going to be a big brother, a source close to the model told E! News exclusively.
How Did They Keep the Pregnancy a Secret? Well, it couldn't have been that easy for Blac Chyna to keep a pregnancy under wraps. Over the past months, she has been photographed in public often—and often while wearing revealing outfits—and has offered no hints about the baby news. And given that it's relatively early in her pregnancy, she also has not shown a conclusive baby bump.