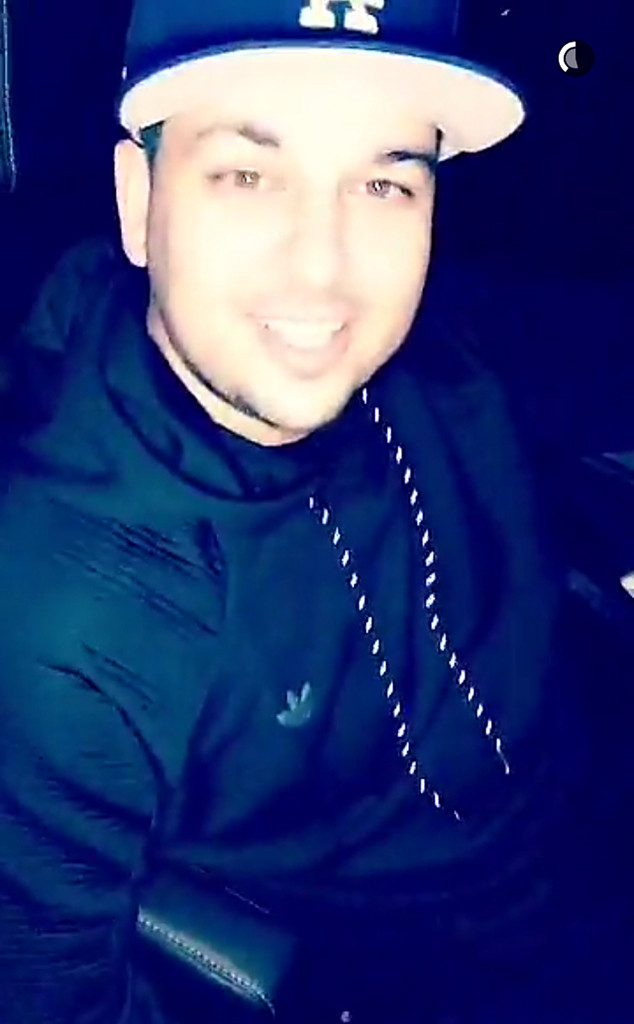 Snapchat
After they weathered a rough patch, the forecast looks brighter for Rob Kardashian and Blac Chyna.
The two boarded a flight at Los Angeles International Airport Saturday evening. The destination: Montego Bay, Jamaica. The two landed Sunday morning.
The 27-year-old glamour model posted on Snapchat several videos of the two at the airport and in the plane and Rob is all smiles.
"Jamaica? Jamaica..." she says to her beau, who sits beside her.
The two stepped out as a couple in January and had a fight last week that led to breakup reports. They later reconciled.