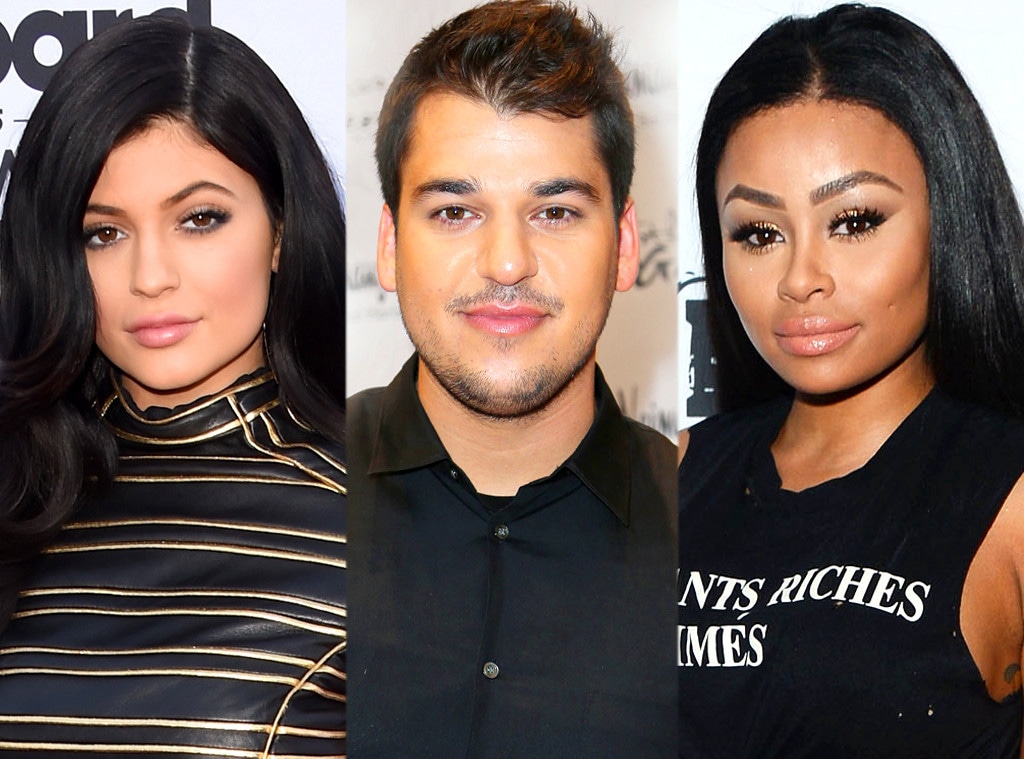 Getty Images
Kylie Jenner refuses to play into any of Blac Chyna's antics.
As E! News confirmed yesterday, Rob Kardashian is, in fact, dating Tyga's ex-fiancé, and while some outlets are reporting that Kylie is "infuriated" by the news, a source tells us she's doing her best to avoid it all together.
"Kylie doesn't want to give her the attention she so obviously wants," the insider reveals to us. "Ky is ignoring her antics."
But Kylie aside, another family source says there is quite a bit of "concern" surrounding Rob's decision to date the model.
The insider feels as though Chyna is "preying" on Rob "during a weak time" as he continues to work on his health following his diabetes diagnosis.
There is also concern that, given Chyna's previous relationship with Tyga, she is only using Rob to get back at Kylie. The 18-year-old reality star and the model have been rumored to be feuding for quite some time following Kylie's romance with Tyga, which began in September 2014. Even Chyna's BFF Amber Rose has gotten involved, sparking a Twitter war with Khloe Kardashian.
Though Rob has been reclusive over the last several years, he and Chyna have remained friends, which is how their new relationship sparked. "She and Rob have known each other for a while," a source told us. "And she had been staying in touch."
News of their relationship first began circulating after Chyna took to Instagram to share a photo while cuddling Rob. She captioned the pic, "The beginning," and though all we can see is his tattooed arm, people immediately recognized the ink.