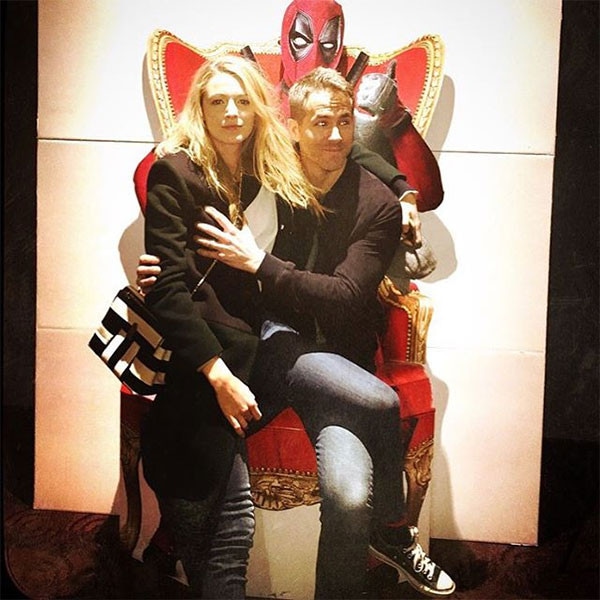 Instagram
Get a room, you two!
Blake Lively, 28, posted on her Instagram page Saturday a photo of her and husband Ryan Reynolds displaying some particularly naughty PDA. The actress is seen sitting on the 39-year-old Deadpool actor's lap while he sits on a Deadpool-themed throne and cups her chest through her black coat.
Lively also got even naughtier with her caption.
"Two Deadpools, one cup," she wrote.
Lively and Reynolds married in 2012 and are parents to 1-year-old daughter James, who is named after the actor's father.
Reynolds plays the foul-mouthed mercenary Wade Wilson, aka Deadpool, in the R-rated film. He has been promoting Deadpool for months on his own social media pages, and has gotten pretty naughty about it.
The movie also stars Gina Carano and Game of Thrones alum Ed Skrein and is set for release on Feb. 12, just in time for Valentine's Day.