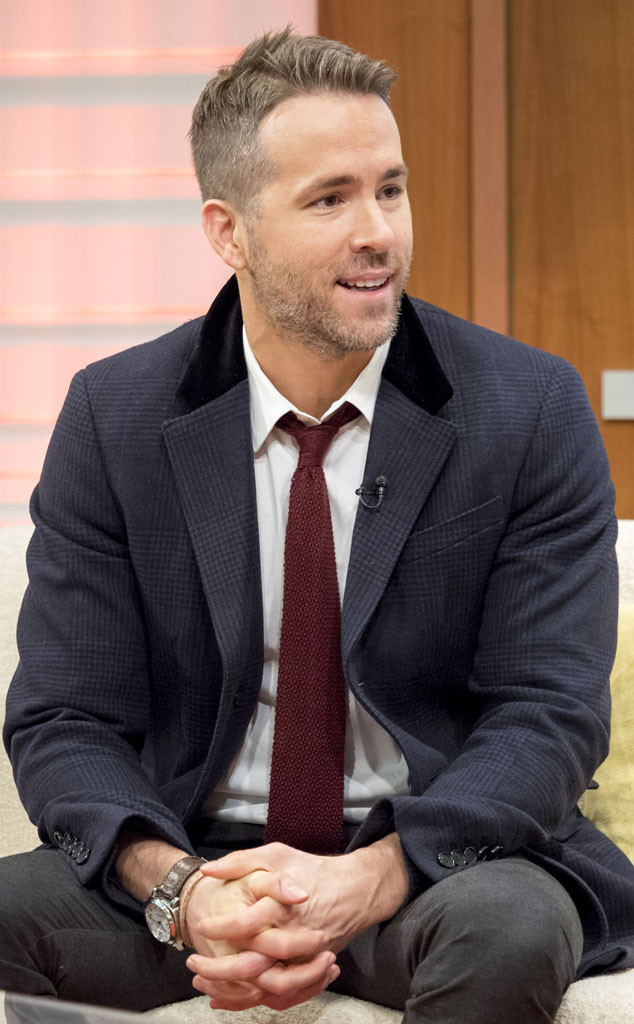 Ken McKay/ITV/REX Shutterstock
Oh, what's in a name?
Ryan Reynolds and Blake Lively weren't trying to reinvent the wheel when they decided to call their daughter James Reynolds. But, when Ryan made an appearance on ITV's Good Morning Britain Friday, co-host Kate Garraway asked why they gave James a name traditionally given to boys, calling the decision "unusual." Ryan explained that they chose the name as a tribute to his dad, James C. Reynolds, 74, who died last year after a 20-year battle with Parkinson's disease.
"In the spectrum of weird celebrity baby names, I feel like we're not really breaking any new ground here," Ryan said. "I mean, I didn't call her Summer Squash Meadow Lark, or something."
"I also thought of all the letters being silent in her name, so it would be just be 'Haa,'" he joked.
Ryan also shared a milestone in his 13-month-old daughter's life, saying, "She's teething at the moment. I love being a father. I don't want to be one of those celebs who talks about being a parent like they're the only person in the world who has ever done it." The actor later added, "It's the most common thing in the world but the most profound. It's super fun. I just love it."