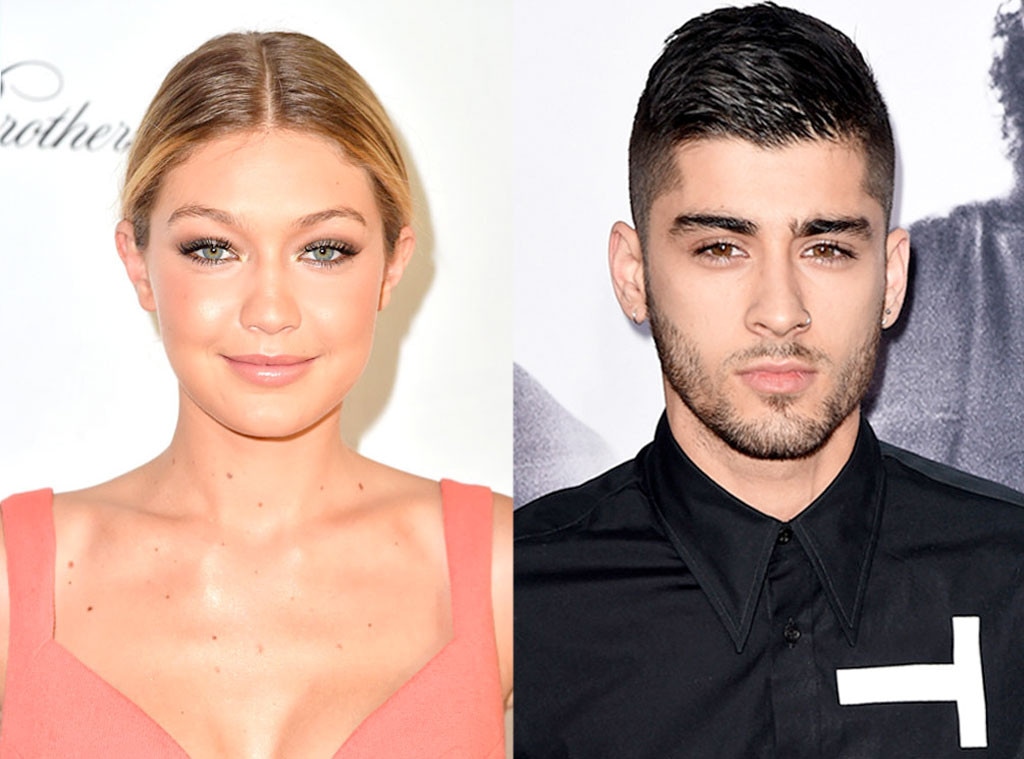 Getty Images
Some seem to think there's a new Hollywood couple in our midst.
After strutting what may be one of her sexiest looks yet last night at the 2015 American Music Awards, Gigi Hadid was spotted leaving an after-party at The Nice Guy in West Hollywood with none other than former One Direction member Zayn Malik, which instantly sparked speculation as to whether or not these two newly single stars are finding comfort in each others' arms.
Well, don't start brainstorming hybrid names for these two just yet. In regards to their outing last night, an insider tells E! News, "Zayn was not with Gigi inside the party. He came to pick her up afterwards. Gigi walked out the front of the restaurant and hopped in the car with him."
As for where these two stand? Another source tells E! News that while it's too soon to call the model and singer a couple, they're definitely spending some quality time together lately.
"They are just friends and are casually hanging out," the insider explains. "She is not looking to jump into another relationship so soon. Gigi is a relationship-type kinda girl, but she wants to just have some fun and take time for herself and her career at the moment. Zayn is good friend of Selena [Gomez] and her whole gang of friends."
E! News has reached out to both camps for comment.
It was recently revealed that Hadid and now-ex-boyfriend Joe Jonas decided to go their separate ways, but their breakup didn't create any bad blood between the two. "They still remain friends but their schedules started affecting their relationship," a source said of the amicable exes.
Meanwhile, Malik just opened up to Fader magazine about his highly publicized split from former fiancée Perrie Edwards. When asked if it was true that he broke things off with the Little Mix singer over text, Malik responded, "If you could word it exactly this way, I'd be very appreciative. I have more respect for Perrie than to end anything over text message. I love her a lot, and I always will, and I would never end our relationship over four years like that. She knows that, I know that, and the public should know that as well. I don't want to explain why or what I did, I just want the public to know I didn't do that."
Us Weekly was first to report the dating story.
—Reporting by Sara Kitnick