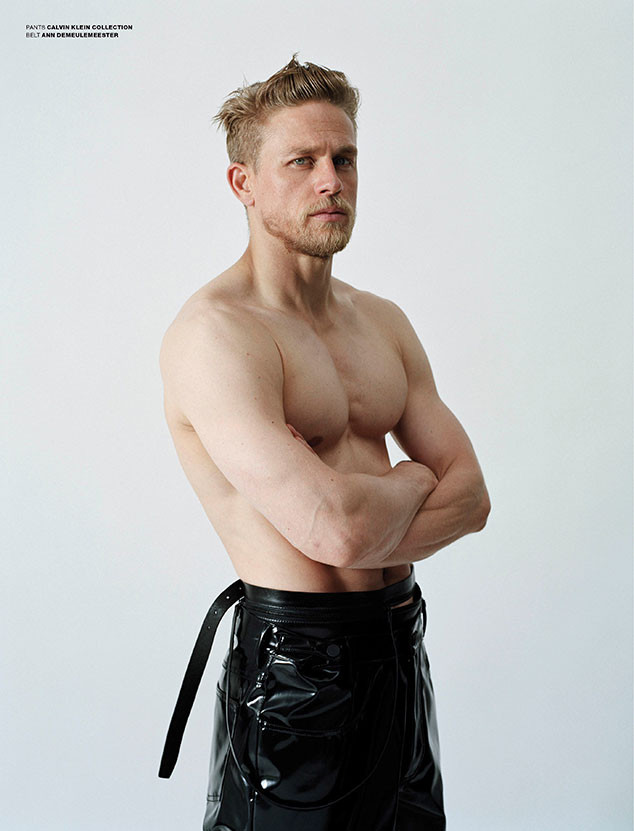 Tim Walker
Charlie Hunnam should never, ever wear a shirt again.
The King Arthur actor poses shirtless in an edgy photo shoot for V Man #34, proving once again that he would have made an excellent Christian Grey. And while his replacement, Jamie Dornan, did the role justice in the Universal Pictures' film adaptation of author E.L. James' erotic novel Fifty Shades of Grey, Hunnam says he still has mixed feelings about having to back out of the project at the last minute.
"Oh, it was the worst professional experience of my life. It was the most emotionally destructive and difficult thing that I've ever had to deal with professionally," the 35-year-old actor tells the magazine. "It was heartbreaking."
Hunnam had previously committed to another film, Crimson Peak, directed by Guillermo Del Toro, and he had to shoot the final season of FX's Sons of Anarchy. "I'd given Guillermo my word, over a year before, that I was going to do this film. People were saying, 'Are you crazy? Guillermo still has got four months to recast, it's the fourth lead, you can go and do this [instead].' I said, 'I can't. He's my friend, I've done a film with him, I gave him my word.' I'm pretty mercurial and a very difficult, long-winded decision-maker at the best of times. It was deeply unpleasant and challenging emotionally," he explains. "I really, really pride myself on being a professional and a man of keeping my word. It means a lot to me, truly."