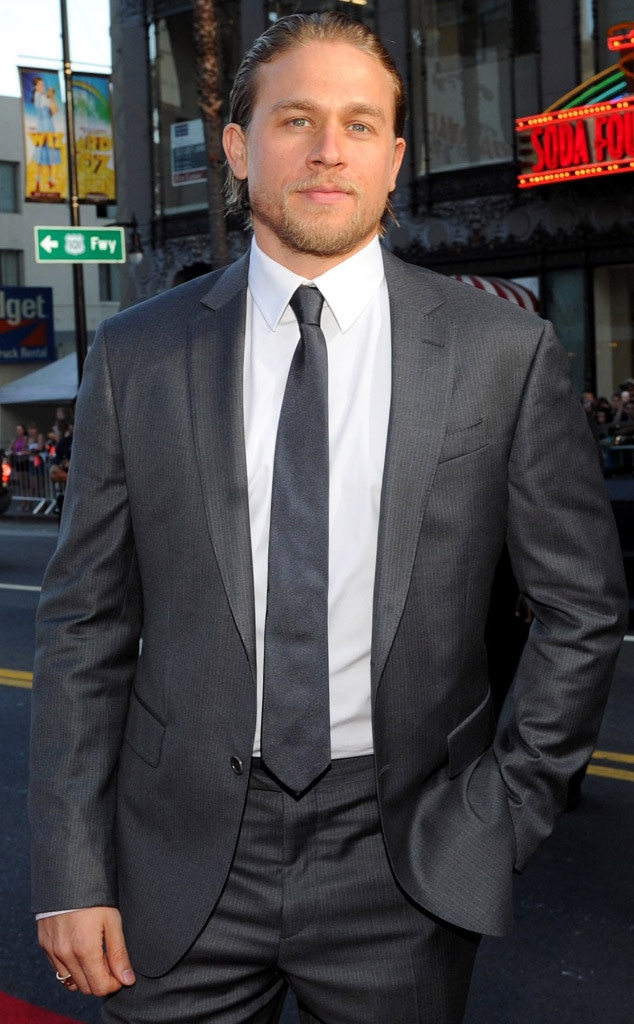 Courtesy of Frank Micelotta/Invision for FX/AP Images
There are various theories as to why Charlie Hunnam backed out of the film adaptation of Fifty Shades of Grey. While the actor's reps have insisted his departure is due to scheduling conflicts, E! News has confirmed that Sons of Anarchy will wrap production on its sixth season before the film shoot begins in November. So what's the real reason the 33-year-old rising star turned down the role of a lifetime?
For now, Hunnam isn't saying. But according to The Hollywood Reporter, the blonde-haired, blue-eyed star was concerned about his lack of creative control. After all, this is the guy who penned a screenplay for Brad Pitt's Plan B and Summit Entertainment.
Taking his own initiative, Hunnam reportedly made several script revisions to Fifty Shades of Grey, and many of them were well received.
Feeding off the positive reactions, Hunnam felt compelled to offer more revisions. "That's Charlie, that's who he is," a source tells the site. "He's particular." This allegedly created tension between the actor and director Sam Taylor-Johnson.
After Universal Pictures and Focus Features acquired the rights to bring Fifty Shades of Grey to the big screen in March 2012, dozens of leading men were rumored to vying for the role. When Hunnam was cast, he was offered a reported $125,000 to play sadomasochistic businessman Christian Grey.
It's a small sum, given that Robert Pattinson earned a reported $2 million for the first Twilight film. Like Hunnam, he had a few credits to his name but was by no means a household name at the time. Of course, the vampire franchise became a global sensation, and Pattinson's payday became more significant. For the final two Twilight installments, Breaking Dawn: Parts 1 and 2, the Brit was paid a reported $12,500,000 plus 7.5 percent of the gross revenue.
Whether finances played a part in Hunnam's decision to quit the project remains to be seen. What is certain is that there are dozens of actors vying to share the silver screen with Anastacia Steel herself, Dakota Johnson.