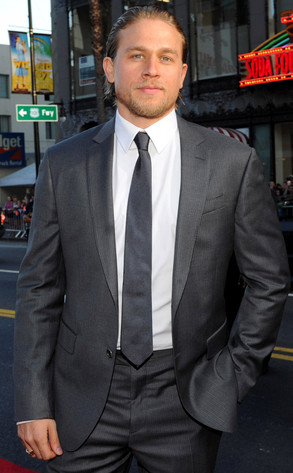 Courtesy of Frank Micelotta/Invision for FX/AP Images
There are various theories as to why Charlie Hunnam backed out of the film adaptation of Fifty Shades of Grey. While the actor's reps have insisted his departure is due to scheduling conflicts, E! News has confirmed that Sons of Anarchy will wrap production on its sixth season before the film shoot begins in November. So what's the real reason the 33-year-old rising star turned down the role of a lifetime?
For now, Hunnam isn't saying. But according to The Hollywood Reporter, the blonde-haired, blue-eyed star was concerned about his lack of creative control. After all, this is the guy who penned a screenplay for Brad Pitt's Plan B and Summit Entertainment.
Taking his own initiative, Hunnam reportedly made several script revisions to Fifty Shades of Grey, and many of them were well received.