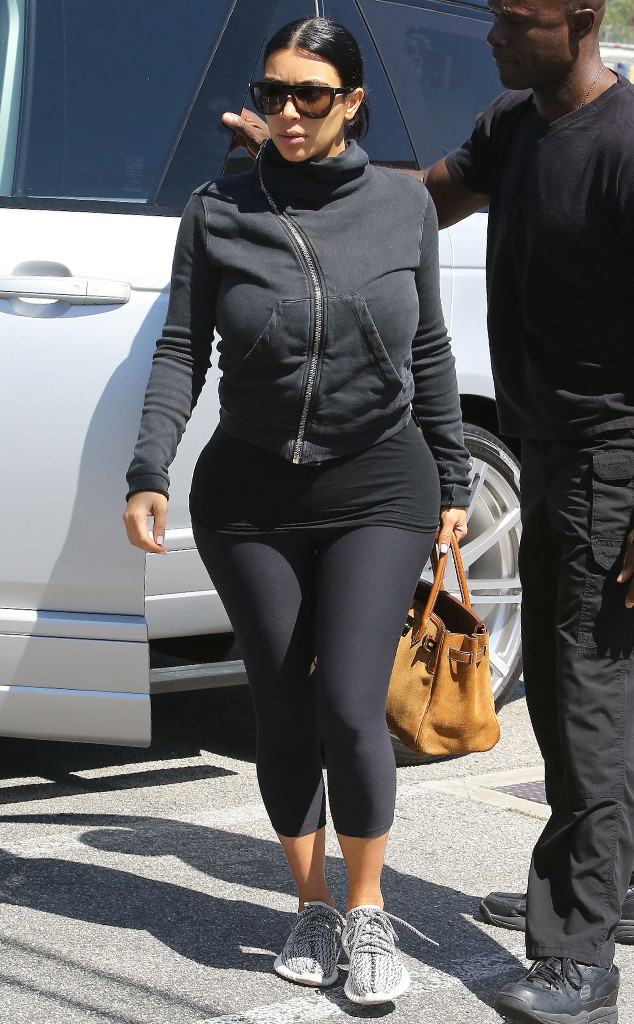 kmm-rsX17online.com
Only six months to go!
Expectant mom Kim Kardashian showed off growing baby bump in Los Angeles on Friday in a head-to-toe black workout outfit that showed off her curves. In tight black leggings, black shirt, black jacket and sneakers, the 34-year-old reality star hid her face behind giant sunglasses as she ran some errands before the Fourth of July weekend.
Kim, who already has one child with husband Kanye West, recently shot down rumors that they only used male embryos during IVF treatments.
"It came from a tabloid," she said in a Today interview about the reports. "I'm grateful just to be pregnant, and we would be happy with a boy or a girl."