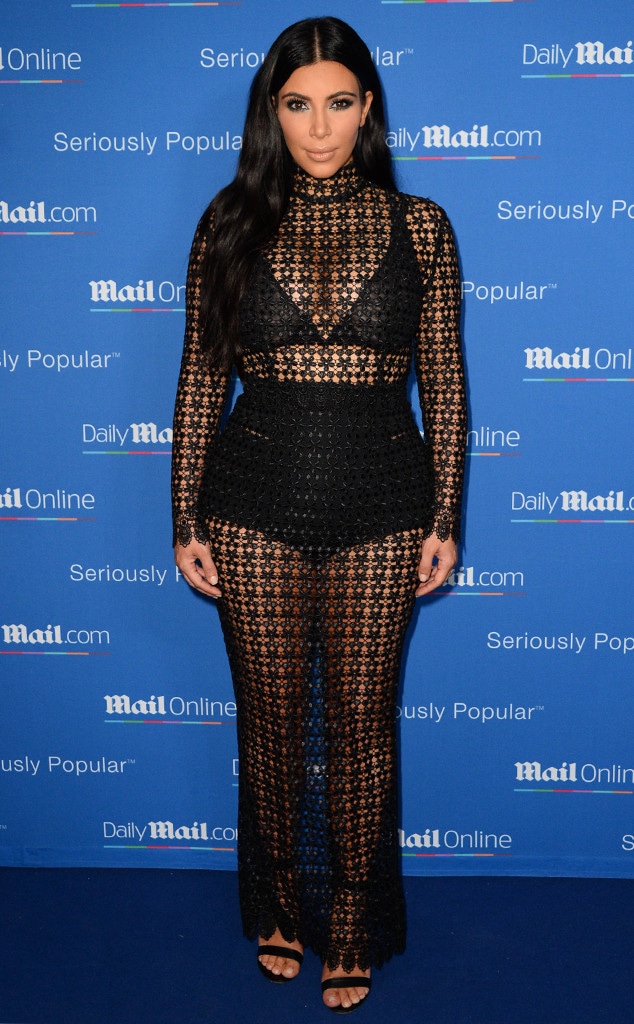 Andrew Parsons/i-Images/ZUMA Wire
Kim Kardashian and Kanye West are elated that North West will be getting a brother by year's end, but they didn't resort to extreme measures to ensure that Baby No. 2 will be a boy. In fact, the Keeping Up With the Kardashians star refuted rumors that she and West used only male embryos in IVF treatments.
Where did the rumors start? "It came from a tabloid," Kardashian told Kelly Cobiella in an interview that aired on Today Thursday. "I'm grateful just to be pregnant, and we would be happy with a boy or a girl."
The mom-to-be, who stunned at The Daily Mail's yacht party, also admitted that she's been putting on baby weight. "I've gained like 15 pounds already!" Kardashian said with a laugh. "It's gone everywhere."
"It's in my boobs right now," she said. "My boobs are huge!"
That was evident, as her mesh dress left little to the imagination.
After Kardashian and West welcome their first son later this year, will the two consider trying for Baby No. 3? "I might try for another one, if God willing, that works out for me," she said. "Never say never!"
Kardashian has been open about her struggle to conceive. "I have done everything so perfect to try and get pregnant," she told E! News' Ken Baker in March.
Asked if she was really having sex with West "500 times a day," she laughed and said no. "It's about 15. Too much! Actually, not too much—but whatever! It's always crazy. When you don't want to be pregnant, it happens. When you want it..."
In early May, Kardashian said she and West were trying "every single day" to get pregnant. "You can't try harder than we try! It's getting exhausting," the Selfish author told E! News' Catt Sadler. "He always said, 'Trying for Baby No. 2 isn't as fun as Baby No. 1.' I did go through a lot with the delivery, and so we faced a couple challenges, but we're literally trying everything that we can to make it happen."
Well, as the saying goes: Practice makes perfect.
(E! and NBC are both members of the NBCUniversal family.)